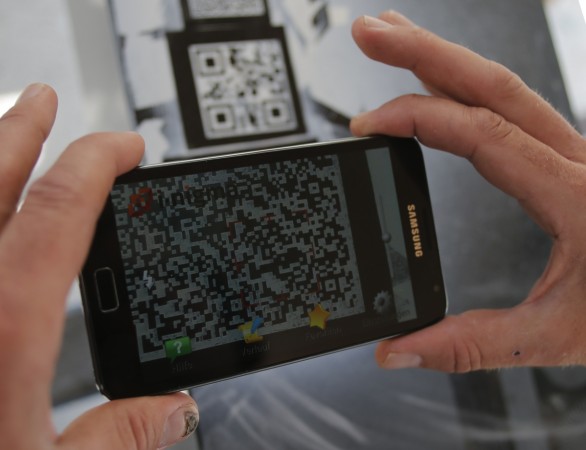 In its bid to push digital transactions, the Indian government has so far launched plenty of sops and schemes for its citizens: From improving mobile banking to launching the BHIM app to make payments as well as Aadhaar Pay.
The thrust of the government has been to put an end to a cash-based economy since it leads to black-money hoarding, corruption and makes it easy to spread fake currency.
Also read: PM Modi launches Aadhar-based BHIM app for digital transactions at Digi Dhan Mela
The new payment method, using Bharat QR codes, will soon make debit and credit cards obsolete. All one needs is a smartphone to go ahead with this kind of cashless transaction.
By using the Bharat QR, one doesn't need to worry about getting a PoS machine or expiry dates of cards, which can also get lost or stolen. Merchants only need to acquire the QR code for their outlet and display it in their store.
With Bharat QR code transferring money or paying utilities will become easy. One won't have to reply on e-wallets for transactions.
Here are five ways Bharat QR can help you
1. No need for debit/credit card usage: Since all it takes to use QR codes is a smartphone and the print of the code, consumers can do away with cards. There is no need to carry plastic money, which can be easily used for fraud by using magnetic card readers or be stolen.
2. Less cost for sellers: Sellers have to pay rental for PoS terminals and that can be done away with. They won't need to have multiple or even a single machine.
3. It can be used for all banks: By downloading the BHIM app, you can use any bank account to make transactions and transfer money. The code is not specific to any bank and can be used by every user who has at least one bank account.
4. Major payment terminals support QR code: Originally started by VISA as a payment method, it is now available for RuPay, MasterCard, American Express and others. It is also accepted by e-wallets.
5. Bharat QR is government-owned payment mechanism: National Payments Corporation of India, a government-owned body, will be overseeing the QR code payment mechanism.