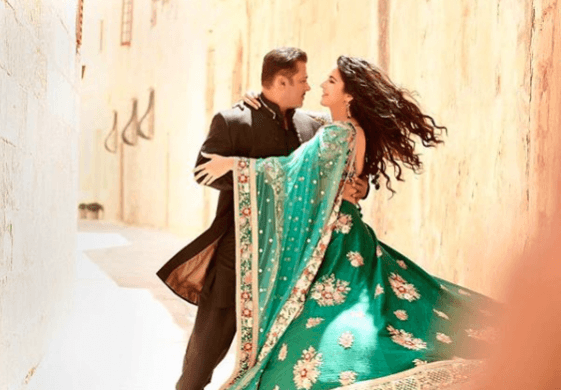 At the Bigg Boss 12 press conference in Goa held two days ago, Salman Khan yet again spoke about Priyanka Chopra's exit from Bharat and revealed that Katrina Kaif was the first choice for the film. It was Priyanka Chopra who called up his sister Arpita Khan Sharma and asked to be cast in a film with Salman Khan, he said. But later she quit Bharat to get engaged to Nick Jonas.
Salman Khan said that he held no grudge against Priyanka Chopra, who left the project days before the shoot in order to get engaged to Nick Jonas. Speaking in detail about what happened, Salman said, "Priyanka had a reason to do that. It's just that the project (Bharat) got stuck. Had we known earlier, we could've worked it out better. She was getting engaged. I told her, 'If you're getting engaged, then what's the need (to leave Bharat). She said, 'Shaadi karni hai' (I want to get married), to which I said, 'Toh shaadi kar lo' (Go ahead, get married)."
Salman Khan also said he is glad Katrina Kaif came in at the last moment, calling her "large-hearted" for adjusting her dates for Shah Rukh Khan's film Zero. "It was really large-hearted of Katrina. She had to speak with Shah Rukh and work out her dates. It was also very sweet of Shah Rukh to shift the dates of his project that he is working so hard on. I am also a part of it and have done a song in it," said Salman.
On being asked by a reporter at the Bigg Boss 12 press conference, if Katrina should've been the first choice for the film anyway, Salman Khan revealed, "Atul (Agnihotri, producer and Salman's brother-in-law) and Baby's (Alvira Agnihotri, Salman's sister) first choice was Katrina. But since Ali (Abbas Zafar) and Priyanka have worked together (in Gunday), Ali wanted to work with her (again), because she told Ali she wanted to work in the film."
Salman made his stand clear that it takes only a few days to get married and spend time on a honeymoon, after which Priyanka could have joined on the sets of Bharat. But she insisted on leaving the project, he said.
"Priyanka's work on Bharat was for 75-80 days. Shaadi ke liye chaar din ka preparation, aur chaar din ki shaadi, aath din ke andar ho gayi aur phir uske baad honeymoon. So, we said we will work it out. But she (Priyanka) was very clear she didn't want to be a part of the film."
"It so happened that Priyanka couldn't manage to give us the dates we wanted and she was very kind enough to tell us in the nick of time," said Salman.
"It must've been very difficult for her to make this decision because she was very keen to work on this project. She has (had) called up Arpita a thousand times, saying, 'I want to work with Salman'. She has even called up Ali and told him, 'See if you can get me something in this film'," revealed Salman.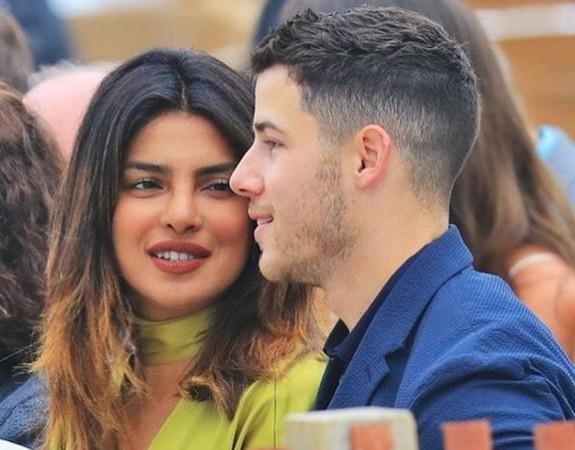 On Priyanka Chopra working in Hollywood, Salman Khan said, "Not doing this (Bharat) had to be because of the wedding, or because she doesn't want to work with me anymore. It could also be because she doesn't want to work in hamari industry (Bollywod), or wants to work only in Hollywood."
"Whatever she wants to do, I wish her all the best in life. We are glad that she is engaged and happy," added the large-hearted Salman Khan.
Katrina Kaif meanwhile was too happy to get back into the team of Salman Khan and Ali Abbas Zafar, the former her mentor and ex-lover and the latter her best friend.
She has lapped it up and has been sharing pictures from the sets of Bharat, some with the sister and mother of Salman Khan! The pictures reflect how close Katrina Kaif still is to the Khan family, and this film will definitely give rise to speculation among fans of the relationship status of Salman and Katrina.
Apart from Katrina Kaif, Bharat also stars actresses Disha Patani and Nora Fatehi in major roles.