Beyonce and Jay-Z are reportedly planning to reaffirm their love with a cute ceremony after facing some difficult situations in the recent past.
The Halo singer's explosive studio album Lemonade and Run This Down rapper's emotional apology through the track 4:44 made the duo ready to renew their wedding vows in front of their three children and selected friends.
"After going through a really tough couple of years they're planning to renew their vows in late summer, in front of the children and 10 specially selected trusted friends. Beyonce wants to wipe the slate clean and bring the family back together. They've experienced some seriously difficult situations, but they've pulled through it," an industry insider said.
Also read Beyonce fans go gaga over her beautiful twins' picture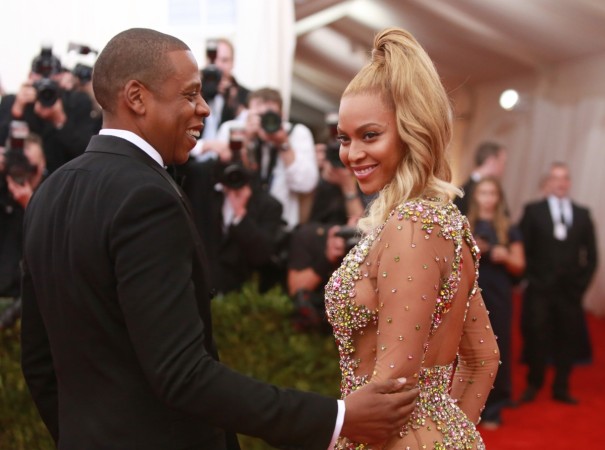 The source also claimed that Crazy In Love hit maker and her baby daddy could take a break from their professional lives to focus on their family. "The couple is said to be taking a step back from their careers in order to focus their attentions on their family life," the insider said.
So, the fans of Beyonce and Jay-Z can expect to see them together with their kids for the rapper's upcoming tour. "They've spent so much time working on their careers and both knew their marriage has suffered. From now on it's all about spending more time together, starting with Jay's new tour. Beyonce is bringing the twins and they will be together as a family," a source told Look magazine.
The father of twins recently admitted that he had potential difficulties moving forward with the Hold Up singer and the three children. He also said that his marriage with the Lemonade singer "was not built on 100 percent truth."
"This is my real life. I just ran into this place and we built this big, beautiful mansion of a relationship that wasn't totally built on the 100 per cent truth and it starts cracking. Things start happening that the public can see. Then we had to get to a point of, 'OK, tear this down and let's start from the beginning ... It's the hardest thing I've ever done," the rapper said.