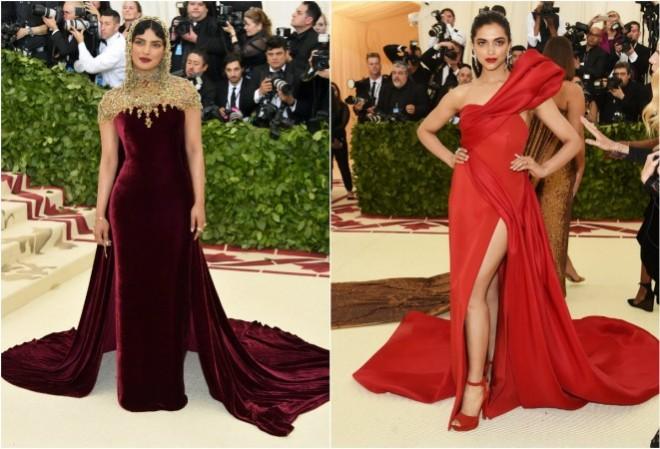 If you thought the number game (box office) was all that matter to fans, think again! Fans are keeping a close watch at the number of followers each celebrity has and it turns out that Bollywood fans are keeping a close watch at two particular Instagram accounts: Deepika Padukone and Priyanka Chopra.
In March this year, it was reported that the Padmaavat actress was the most followed account. Instagram Awards in India declared awarded her with the 'Most Followed Account' title after her account posed a following of 22.4 million.
Currently, Deepika has about 23.7 million followers but she cannot be deemed as the sole most followed account at the moment. Deepika's Bajirao Mastani co-star, Priyanka holds the same number of followers on the photo-sharing platform.
Chopra, whose international fame increased after she starred in Quantico, was pacing behind Ranveer Singh's rumoured girlfriend until March this year. PC recorded 22 million followers earlier this year.
But currently, the two stars share the equal number of followers and fans are eagerly awaiting to see if Deepika could head past Priyanka or will the Baywatch star finally have more followers than Deepika.
There have been many occasions when the xXx: Xander Cage star has reached an Instagram milestone before her fellow Bollywood actress. In August 2016, Priyanka celebrated 10 million followers whereas Deepika was having 10.7 million followers back then.
While Priyanka could soon rule Instagram, she is already on top of her game on Twitter. The actress boasts of 22.8 million followers and 71 percent of those followers are real i.e., she has 16.09 million followers are real. That's the highest genuine followers an Indian celebrity holds, Deccan Chronicle reported.
Meanwhile, Deepika has 24.1 million followers on Twitter but only 67 percent are real. Translate that number and DP has 16.08 million followers on the platform.