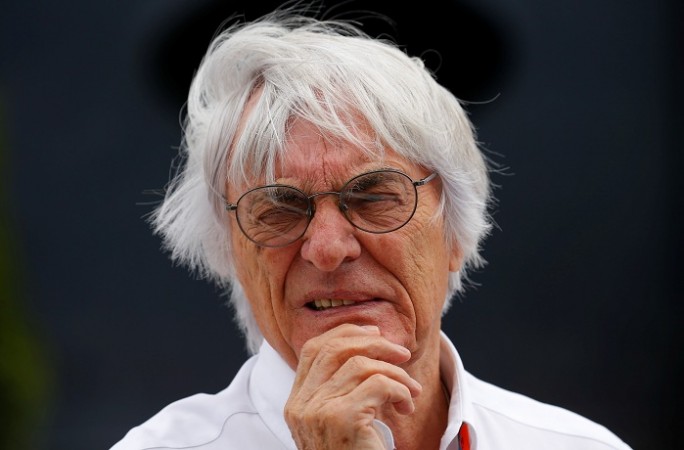 Bernie Ecclestone played an important role in helping Formula One become the sport that it is today. He has been the face of Formula One for the last four decades or so, but the 86-year-old has been shown the doors after American firm Liberty Media completed the takeover of F1. The deal, which is valued at $8 billion, was finalised on Monday.
Lewis Hamilton gets a new Mercedes teammate, and it's Valtteri Bottas
This move (removing Ecclestone) by Liberty Media is quite surprising, as they had earlier in September stated that Ecclestone would remain the CEO. The former boss has been appointed as chairman emeritus.
With the removal of Ecclestone, it is Chase Carey, who will be replacing the supremo as the new CEO. Liberty Media is said to have some major play for the upliftment of the sport and take it to greater heights, and the group is also focusing on making the sports more grand in the US with more Grand Prix races.
Ecclestone had done a wonderful job to take the sport to various countries around the world. Chase, who has already met Formula One teams and sponsors, wants to make this spot even better. The new CEO thanked Ecclestone for his tremendous work over the years.
"I am excited to be taking on the additional role of CEO. F1 has huge potential with multiple untapped opportunities. I have enjoyed hearing from the fans, teams, [governing body] FIA, promoters and sponsors on their ideas and hopes for the sport," BBC quoted Chase as saying.
"I would like to recognise and thank Ecclestone for his leadership over the decades. The sport is what it is today because of him and the talented team of executives he has led, and he will always be part of the F1 family."
Though it is not certain as to what exactly Ecclestone's work would entail in the following seasons, he hopes that Chase gives his best to help the sport grow.
"I'm proud of the business that I built over the past 40 years and all that I have achieved with Formula 1. I would like to thank all of the promoters, teams, sponsors and television companies that I have worked with. I'm very pleased that the business has been acquired by Liberty and that it intends to invest in the future of F1. I am sure that Chase will execute his role in a way that will benefit the sport," Ecclestone said.