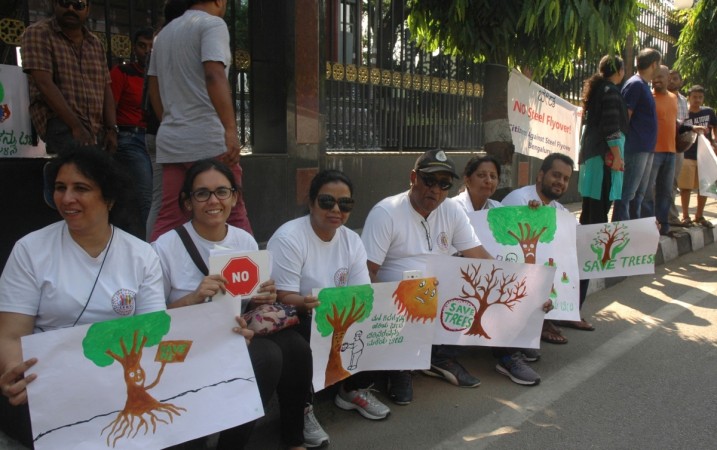 The public outcry over the proposed steel flyover in Bengaluru seems to have reached a resolution for now as the Karnataka High Court on Thursday put the project on hold. The decision was taken in response to a petition filed by Namma Bengaluru Foundation (NBF).
On Thursday, the Bangalore Development Authority (BDA) also gave an undertaking to the court, agreeing to not start the work on the controversial project.
In the petition, NBF had advocated a stay on the construction after persistently raising questions about the constitutionality of the project. Environmental concerns such as felling of trees, questions over its utility in reducing traffic and the massive cost for taxpayers, estimated to cost upwards of Rs 260 crore for every kilometre it covers had marred the Rs 1,791 crore seven-kilometre flyover project in controversy in the past few weeks.
On October 28, a four-week stay was also imposed by the National Green Tribunal, which is hearing a separate plea on environmental impact.
Despite the stay order, the NBF, an organisation run by Rajya Sabha MP Rajeev Chandrasekhar, had separately approached the High Court questioning the legality of the project.
NBF claims that the tender for the project was called in March, but a public consultation held only in June. With the BDA stating on record that it is not starting the project for now, the HC agreed to not pass directions per se.
"Though they have not said for how long they won't start the execution, this undertaking means they would have to come back to court with another application if they want to start work on it," said Sajan Poovayya, advocate for NBF was quoted saying to News18.