Three hours of heavy rains was all it took to reveal the preparedness of the city authority to tackle the monsoon. Rains measuring more than 75 mm, across Bengaluru saw retaining walls of stormwater drains getting breached or partly collapsing at many places, flooding many low-lying areas and throwing normal life out of gear.
Several incidents took place such as a portion of the retaining wall of the stormwater drain collapsed resulting in water entering houses in the area. The city also witnessed floating cars which shook the city.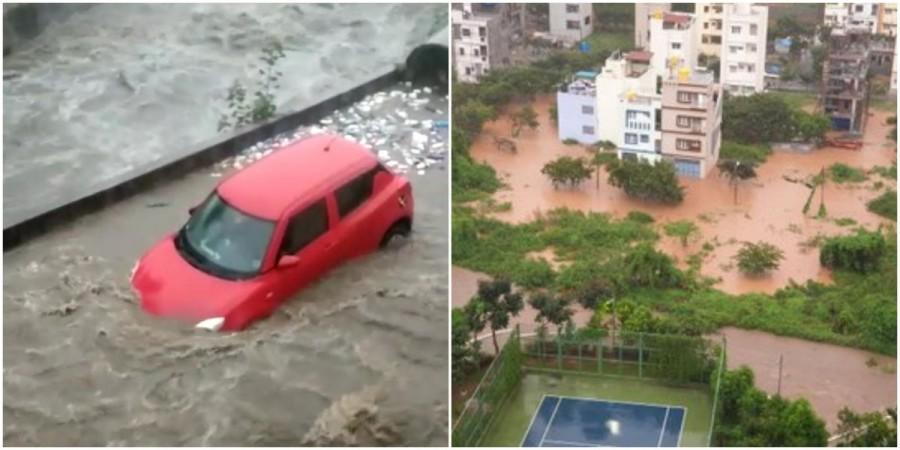 As the water mixed with slush, sewerage and garbage gushed into their homes, several residents had a harrowing experience, as they were kept busy flushing out the water out, while struggling to keep their electrical appliances, ration and clothes in a safe place.
Besides this, the vehicular movement too was badly affected, resulting in traffic snarls in key junctions across the Central Business district. Some of the areas that received heavy rainfall on Friday evening included RR Nagar, Kengeri, Kumara Swamy Layout, Basavanagudi among others
With several reports of floods in low-lying areas and traffic snarls, the city's normal life was hit and the according to the people the govt has not taken initiative to help them out of this situation
Bengalureans enraged as officials say 'adjust madkoli'
As visuals from the across the city surfaced, netizens shared their experiences and pictures from within their houses. The floating car and the overflowing drain have now become symbolic of the condition in Bengaluru.
While one said, "Unprecedented rains in South Bengaluru has resulted in large scale flooding in areas like Basavanagudi, Hoskerehalli, Mysuru Road etc Administration is missing when people are suffering. MP and MLAs of the area are busy in Election campaign!"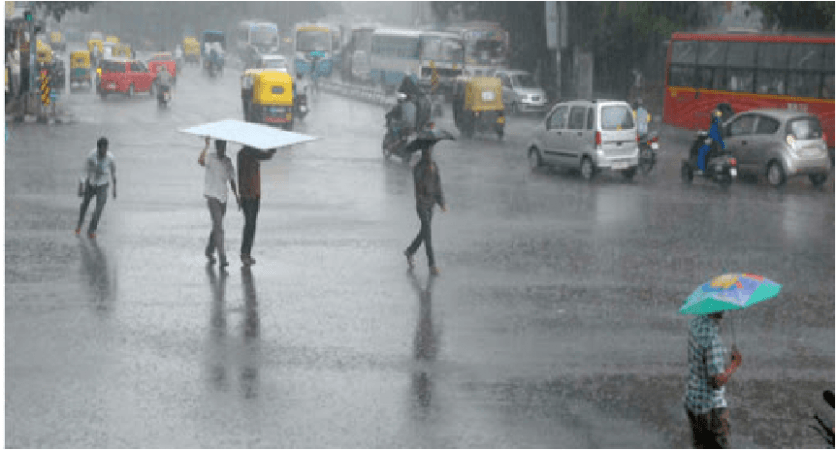 Another spoke about being denied help from the BBMP, "One of the stranded residents from Hosakerehalli called BBMP helpline seeking help, the response he got was "adjust Madkoli"

It wasn't just the MPs and MLAs that remained silent, in some places even the police threw up their hands in despair due to bumper to bumper traffic with many auto-rickshaws, bikes and cars breaking down adding to the chaos.
Met Dept issues yellow alert for Bengaluru for next two days
The India Meteorological Department has issued yellow alert for Bengaluru for the next two days, which means the city will be receiving anywhere between 64 mm to 115 mm rain.
Bengaluru is not stranger to floods as for the last two decades, several Municipal Commissioners as well as elected representatives, including Deputy Chief Minister Ashwath Narayana himself two days ago, obliquely conceding that encroachments on the stormwater drains were a major contributing factor for such floods.