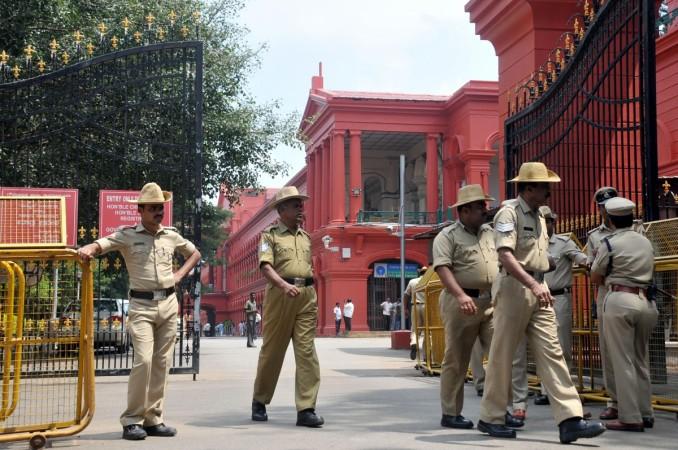 Seems like jammers are all jammed in Parappana Agrahara Central Prison with SIM cards being sold for Rs 10,000 a piece, cigarette stuffed with ganja for Rs 100 a pop and even WhatsApp calls. Business seems to be thriving in the central prison where politicians like AIADMK chief Sasikala are serving their time.
This is the state of the Bengaluru prison, despite the high-tech 3G jammers that were installed in 2013 for at least Rs 7 crore.
The reports on the recent case of a rowdy, Ravi, threatening businessman over phone calls from the jail has reflected the lack of security. Senior officials say that the jammers don't function. Seeing the huge demand of sim cards, prisoners don't hesitate to smuggle a few. This information was disclosed by one Ravi, who was arrested on June 9 for allegedly blackmailing a businessman and instructing his associates to attack his house when he refused to pay the money that Ravi had demanded, said a media report. Further, investigations revealed that Ravi had made several WhatsApp calls.
"It is impossible for us to decode or intercept calls made from Whatsapp and other voice over internet protocol (VOIP) accounts. The prisoners know this and they hoodwink the police," said a senior officer.
The used by Ravi was taken by another inmate, Dinesh, who got arrested for robbery by the Byataranyapura police, back in April. "We learnt that Dinesh got the SIM from his contact using forged documents, got it smuggled into the jail and sold it to Ravi," the source was quoted in a report. Ravi had allegedly made calls to two people in the city. When the cops approached the two people, they refused to file a complaint with the police.
Jammers don't work?
Cops believe this to be just a tip of the 'iceberg' - 'amenities' like marijuana stuffed in a cigar is on retail at Rs 100 a stick in the prison, say reports.
Director-General of Prisons HN Satyanarayana Rao said in a media report that most of the jammers were not working due to the expiry of the annual maintenance contract. Also, he denied any knowledge of SIM cards being made available in the prison.