In a shocking incident, a 17-year-old college student from Bengaluru who was held captive and gang-raped multiple times for 10 days was rescued on Wednesday by the city police.
Tamil Nadu: Teenage girl allegedly gang-raped after drivers, conductor befriended her in bus; 3 arrested
The victim was allegedly abducted on October 26 by two men — Raghavendra, 26, a native of Udupi; and his friend Sagar, 22, from Davangere — whom the police have arrested.
Also arrested were Manju Raj, 32, from Mysuru and Manoranjan Das, 52, from West Bengal, who was running the lodge on a lease, who raped the girl in the lodge.
Victim's friend being investigated?
The victim in her complaint told the police that on October 26, she was waiting at the Kadugodi railway station to meet a female friend and then go to a party with her.
However, on reaching the station she said that two of the accused Raghavendra and Sagar, approached her and said that they had been "sent by her (classmate)" to take her to the party venue. As the victim did not suspect foul play, she went along with the men.
Taken to a lodge and raped
The men took her to a lodge in Whitefield where they asked her to wait in a room for her friend.
"She was asked to wait in room number 6, saying her friend would join her. But that never happened," a police officer was quoted as saying by the Bangalore Mirror.
At first she was sexually assaulted by the men who brought her to the lodge, and then their friend and finally the lodge owner.
"Sagar came and raped her, then Raghavendra, and afterwards another man named Raj. When the hotel owner came to know about it, the men urged him not to go to the police, inviting him to rape the girl in exchange for his silence," said the cop.
Meanwhile, the victim's father had filed a missing complaint on October 30 at the KR Puram police station.
The girl's trauma ended on Noveber 5, after the police acting on a tip-off went to the lodge and rescued the victim and sent her for medical examination.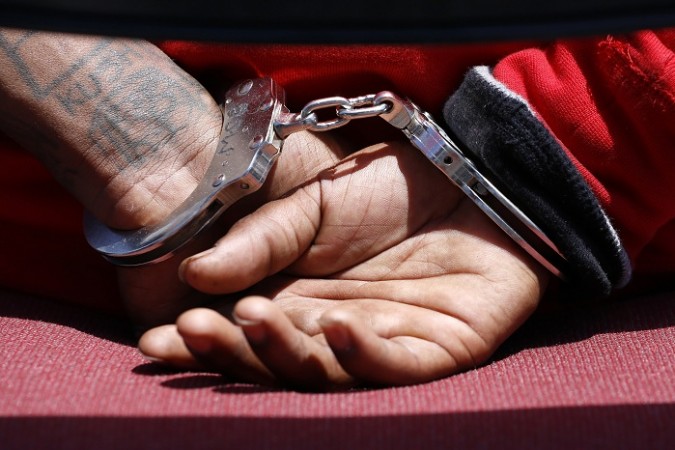 The police are also investigating whether her friend who was supposed to accompany the victim to the party may have been involved in the plan to abduct the student.
The accused have been booked under Sections 376D (gang rape) 368 (wrongfully concealing or keeping in confinement, kidnapped or abducted person), 363 (kidnapping), 343 (wrongful confinement if any person for three days, or more), 504 (intentional insult with intent to provoke breach of the peace) 506 (criminal intimidation), of IPC along with Sections 4 and 6 of the POCSO Act.