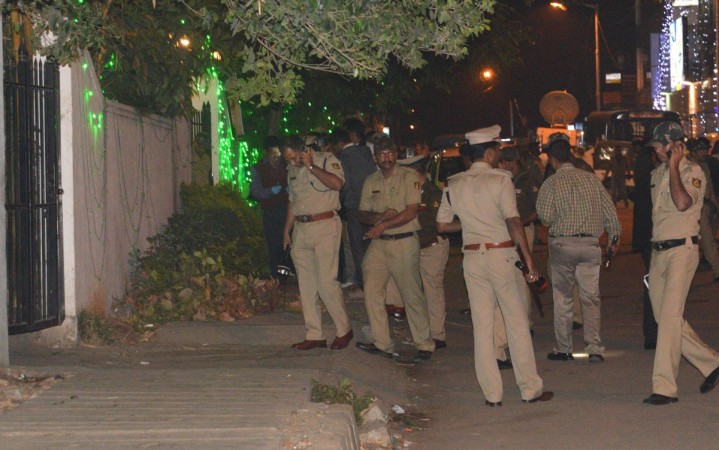 The Bengaluru police on Monday announced a reward of ₹10 lakh for those who provides any clue about the people or group behind the bomb blast that took place near a restaurant on Church Street in Bengaluru on Sunday.
"We have decided to give ₹10 lakh as reward to anyone giving credible information, useful tip-offs or clues leading to the arrest of the suspects behind the explosion," IANS quoted Bengaluru commissioner of police MN Reddy as saying.
The Improvised Explosive Device (IED) planted near Coconut Grove restaurant exploded at around 8:30pm on Sunday, killing one and injuring three others.
Bhavani, a native of Chennai succumbed to her head injuries in Mallya hospital, while three others are undergoing treatment in city hospital.
As no terror outfit has claimed responsibility for the 29 December blast, police are trying all possible ways to nab those involved in the Sunday blast. The state police want to involve public in their investigation by urging them to become their eyes and ears.
"We are seeking public support to nab the suspects, as we alone can't do everything due to resource constraints and the surprise element of the perpetrators," Reddy said.
Bengaluru police has so far detained a couple of people, however, they have not been able to trace any information about the person or group who carried out the blast, though the Centre suspects Students Islamic Movement of India's (SIMI) involvement in the blast.
Bhavani's body cremated in Chennai
The body of the lone victim of Sunday's blast was cremated in Chennai on Tuesday morning. Bengaluru police had handed over Bhavani's body to her husband Balan on Monday after which it was taken to her hometown in Boobegum Street in Border Thottam.
Bhavani had suffered severe head injuries in the bomb blast and was being treated at Mallya hospital, where she succumbed to her injuries on Sunday night.
She was accompanied by her husband, who sustained injuries while her son Bharat Narayanan, and daughter, Lakshmi Devi escaped the blast as they were walking behind their parents, The Times of India reported.
Bhavani and her family had come to Bengaluru to visit their relative in Shivaji Nagar. They were supposed to return to Chennai earlier but they had to postpone their plan as they did not get the return tickets.