Sumit Nagal had registered a fairy-tale victory in the last edition of the Bengaluru Open having felled three seeds en route to the final before overcoming Jay Clarke of Britain to register the biggest victory of his career. As fate has it, the duo will be facing off in the first round of US $150,000 Bengaluru Open Challenger, starting November 12.
When do the matches start and how to follow them
The matches on all days will not start before 11 am IST and 3:30 pm BST.
ATP's official website will provide live scores of all matches.
While Sumit had met with fluctuating fortunes in the current season and was awarded a Wild Card, Clarke carries the tag of the seventh seed for the tournament.
"Last year it was a great match and everybody enjoyed it. I am looking forward to tomorrow's match and so is he. Let's see how it goes," Sumit said.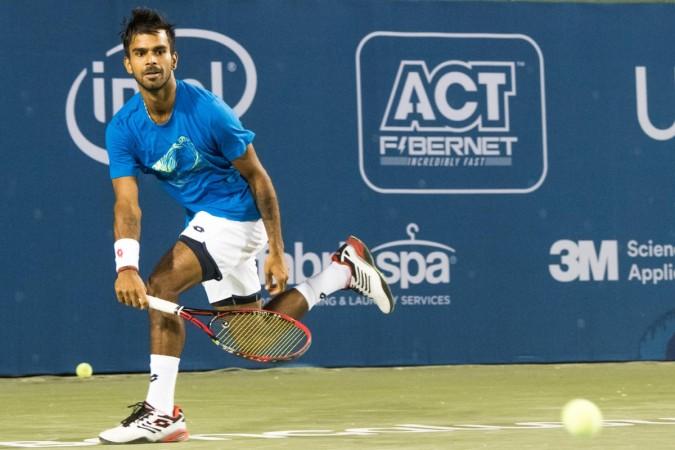 The 21-year-old had to change his training team and get used to a new team. "I have been working with the new team since September and I feel confident about my game," said the defending champion.
"Right now I am not thinking of the title or points. I just want to take it match by match. I am not in any pressure, I just had a good Diwali," added Sumit before rushing off for a practice session.
However, the two have to battle past many challenges in the form of Radu Albot who has been given the top billing and India's very own Prajnesh Gunneswaran who is in superb form. Second seed Marco Trungelliti, third seed Elias Ymer, Marc Polmans (No.5), Quentin Halys (No.6), Filip Peliwo (No.8) will be the other guys to watch out for.
The other Indians in the fray include Saketh Myneni, Suraj Prabodh and Adil Kalyanpur with a chance of two others joining the main draw.
Draw preview
Top seed Radu Albot, who has been handed a first-round draw, opens his campaign against the winner of the first-round match between Adil Kalyanpur and Saketh Myneni.
The Moldovan tennis player is likely to meet seventh Jay Clarke or defending champion Sumit Nagal, who faces an uphill battle as he opens his campaign against the Englishman and last year's runner-up.
Meanwhile, Argentina's Marco Trungelliti, seeded second, opens his campaign against Turkey's Cem Ilkel.
Sixth seed Quentin Halys is likely to take on Trungelliti in the quarter-final.
Meanwhile, India's only seeded player Prajnesh will open his campaign against Russia's Ivan Nedelko. The impressive southpaw, who has headed into the tournament, after a good run in Challenger events in Ningbo and Liuzhou, is among the favourites to go the distance.
Seeding information: Bengaluru Open 2018 (ATP Ranking in parenthesis)
Radu Albot (100)
Marco Trungelliti (121)
Elias Ymer (130)
Prajnesh Gunneswaran (141)
Marc Polmans (142)
Quentin Halys (145)
Jay Clarke (174)
Filip Peliwo (181)
Schedule of key first-round matches on Day 1, November 12.
Sumit Nagal vs Jay Clarke at Center Court - Not before 2 pm IST
Saketh Myneni vs Arjun Kadhe at Center Court - Not before 6:30 pm IST
Marco Trungelliti vs Cem Ilkel at Court 1 - Not before 3 pm IST