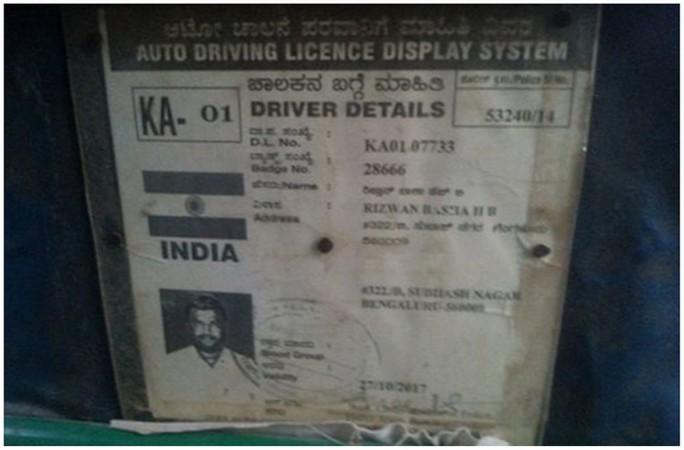 App-based cab operator, Ola, has fired the auto driver who allegedly hit a woman passenger on Wednesday when she refused to pay him ₹30 above the meter fare.
"We have terminated the said driver from the Ola platform. Though this incident did not happen on a ride booked through the Ola app, we have zero tolerance for such behavior," Ola Marketing Communications Director Anand Subramanian said, ScoopWhoop reports.
The girl, Divya Sharma, posted a message on the Facebook page of the taxi service provider, complaining of physical harassment by Ola auto driver Rizwan Basha on 8 April.
"Last evening your Ola Auto physically harassed me and tormented me in the middle of the street in Bangalore. He even kept repeatedly saying he is an OLa auto while he slapped and hit me several times. I want OLA to take a harsh and quick action against this auto driver. I am filing an FIR and if needed I can give them his Ola details. I will not hesitate in adding media houses to this conversation. Attaching his License plate for your reference. KA 09 AC 641," Sharma wrote to Ola.
Subramanian said that Ola is "working with the customer to share all driver information, so as to help her report this incident to the authorities." He further said, "We are committed to the safety and security of all users of the Ola app at all times."
The incident took place at around 6 pm on Wednesday, when Sharma took an auto from Domlur flyover. Soon after getting into the auto, the driver said that if she goes by the meter he will charge ₹30 extra. Sharma refused to pay any amount above the meter and tried to reason with him. However, Basha got angry and started shouting at her.
He held her by the wrist and asked her to get down. Basha slapped her even after she pointed out that they were standing only 50 meters from a traffic police. Basha said: "Mere jaisa Aadmi nahi milega, mujhe janti nahi hai tu saali ************. This is an Ola cab, samajh aata hai tujhe, Ola Ola!!"
At this point, Sharma shouted back warning him not to touch her. She dialled 100 to reach out to the police. While she called the police, the cab driver started hitting her on her arm.
"And then it came, a stinging pain in my arm...when I turned and looked at him, he gave me another blow right on my arm, again and again as hard as he could. And it was arm because I was trying to shield myself from him," she wrote in a post.
She further wrote that she also cried for help, but the "onlookers did nothing". "He had hit me hard about three times by now and I was scared. I started screaming for help and people gathered around as if I was a circus monkey and this master was trying to tame me by hitting me. No one came to my rescue," Sharma wrote. A young girl, who noticed the scuffle while passing by, came to her rescue.
Sharma was hit a fourth time when she tried taking a picture of Basha's license plate. She then received a call from the police, who asked her to come to the police station.
She wrote, "The police called back and I explained him the situation on which they said "Come to the police staion madam, we can't come to you"," adding that she wants Ola to take strict action against the auto driver.