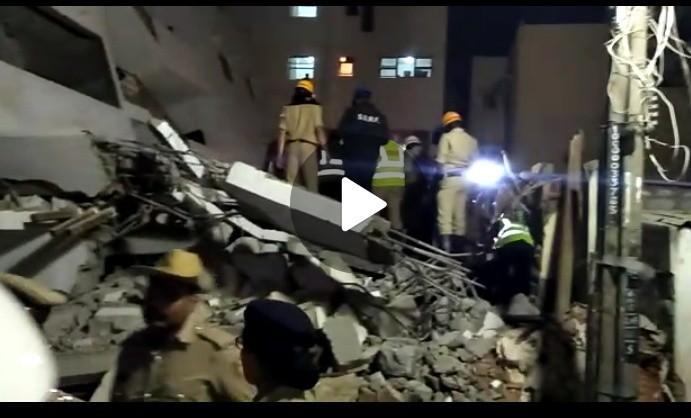 A newly constructed four-storey building collapsed at Basavanagudi in Bengaluru on Saturday. According to information from the spot, a person got killed under the debris.
The building, which was constructed for a residential purpose at Thyagaraja Nagar near Sai Baba Temple, completely collapsed at around 4.30 pm. Although the building was vacant, a watchman was on duty, who became a victim of the accident, Joint Commissioner of BBMP said.
According to information from the locals, some construction work was under process just adjacent to the building. It is believed that it might be the reason for building collapse.
Police and fire brigade reached the spot immediately and began to search for the victim, who was later found dead. Later BBMP Mayor also visited the spot.
Watch video from the spot.