A seven-year-old girl named Shreya aka Aishika Sarkar died after her mother flung her to the ground twice from the terrace of a four-storey building in a residential area at Jaraganahalli in JP Nagar, South Bengaluru, on Sunday, August 27. The incident took place at 3:30 pm.
The police suspect that the woman had been mentally unstable. Even the child had been suffering from speech development issues and had only recently started speaking.
Swathi's husband Kanchan Sarkar — a senior business analyst with a multinational IT company in Bengaluru — told the police his wife would often get angry and assault the kid.
The Puttenahalli police have registered a murder case against Aishika's mother Swathi Sarkar. They have also sent the girl's body to KIMS for post mortem, which is likely to happen on Monday.
The incident
Swathi took her daughter to the terrace of her building on Sunday afternoon and threw her down. She then rushed downstairs, picked up her bleeding child, ran to the terrace and flung her down on the ground again.
When some residents noticed her with the child and asked her what had happened, Swathi allegedly shouted at them saying it was none of their business.
When they noticed that the mother was trying to flee the scene, they caught hold of her and tied her to an electric pole until the cops came and took her into custody for interrogation.
Monster of a mother?
Aishika was apparently alive after her mother flung her from the terrace for the first time. A neighbour who had been fast asleep woke up to a loud thud and ran to check what had happened.
The individual said she saw Swathi holding her bleeding child. The girl had been crying in pain.
When she questioned Swathi about the girl, Swathi reportedly shouted at her, ran to the terrace and flung her daughter down again, according to a Times of India report.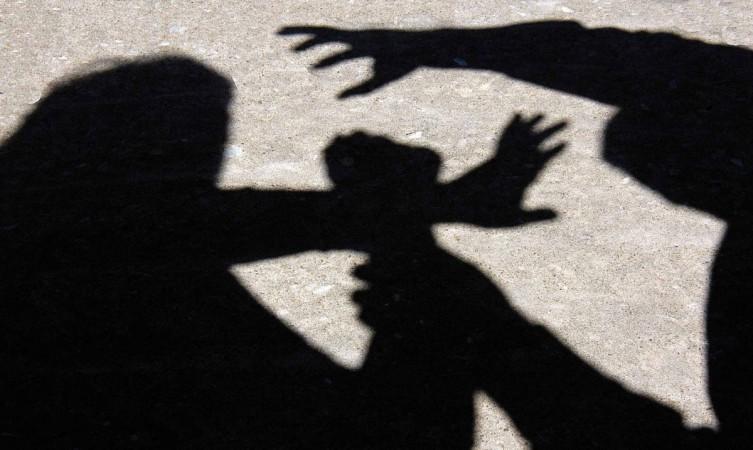 Swathi then came down with her mobile phone and her purse and tried to flee the scene. People had gathered by then. They caught her and tied her to a pole. They then called the police.
The neighbour further said Swathi seemed mentally unstable after her husband left. Another neighbour said since Aishika was suffering from speech development issues, the couple did not put her in any school.
No connection with their families
Investigations revealed Swathi and Kanchan had come to Bengaluru nine years ago from West Bengal and they had been living in the Jaraganahalli house since then.
The duo fell in love in West Bengal, came to Bengaluru, got married against their parents' wishes and remained disconnected from their kin.
With time, differences increased between the two. Due to this, Kanchan moved to another flat in Indira Nagar in East Bengaluru and would visit his wife and child once a month and giver her money for maintenance.
Two years ago, Swathi, who had been working as a teacher in a private school, left the job. Swathi was taking care of the kid since then.