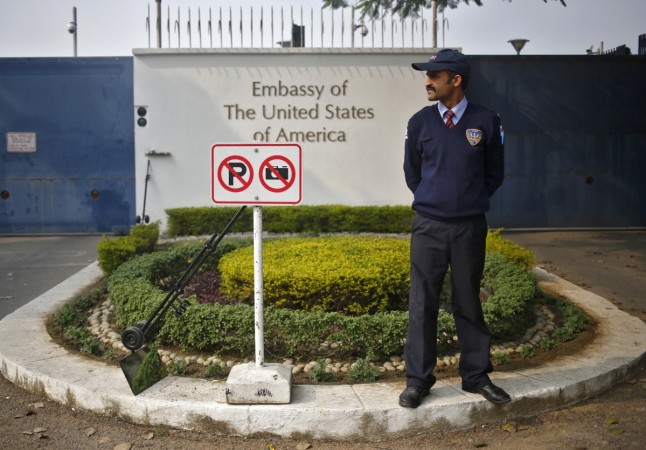 Bengaluru may be considered for a new U.S. consulate in India, Karnataka BJP President B.S. Yeddyurappa's tweet carrying External Affairs minister's letter revealed on Friday.
Sushma Swaraj's letter was in response to the BJP President's earlier correspondence on the matter. The letter stated that during Prime Minister Narendra Modi's visit to the U.S. in June, the two countries had agreed to open more consulates. While India will open a consulate in Seattle, the U.S. is expected to open a consulate in a "mutually agreed location in India."
Swaraj said that Bengaluru could be a suitable location because of its economic and social link to the U.S.
At present, there are five US consulates in New Delhi, Mumbai, Chennai, Kolkata and Hyderabad. Though Bengaluru has a 'virtual US consulate' —managed by the U.S. Consulate General in Chennai —the city's people have been travelling to Chennai to apply for visa. Bengaluru also hosts the consulates of Japan, United Kingdom, France, Germany, Israel and Canada.
Bengaluru is home to major IT service exporters such as Infosys, Tata Consultancy Services and HCL Technologies. Nasscom, the IT industry body, noted in September 2015 that Indian IT companies contributed $70 billion to $80 billion annually in tax to the U.S. Treasury and provided employment to more than 300,000 people in the U.S.
Students who aspire to study in the U.S. may also constitute a major group of people who apply for visas from India. Last year, there was a 60 per cent spurt in the student visa application, while the U.S. Embassies across the country received around 90,000 visa applications. More than one lakh Indian students pursue higher education in the U.S., making Indian students the second largest group after China.
"Last year Indian students in the United States contributed USD 3.3 billion to the US economy," read a statement by U.S. Embassy during the first Student Visa Day on May 28, 2015.
As many as 98 consulates are spread across Chandigarh, Hyderabad, Thiruvananthapuram, Panjim and Puducherry apart from the five metro cities while New Delhi alone hosts 156 embassies.
Sharing a response from @SushmaSwaraj ji on my representation to request to establish US Consulate in Bengaluru. pic.twitter.com/Qx7DWI2Wcp

— B.S. Yeddyurappa (@BSYBJP) August 12, 2016