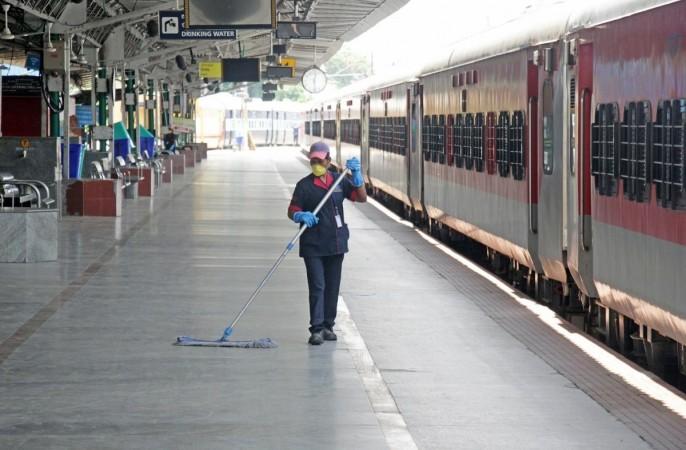 The complete Bengaluru lockdown begins on 14th July at 8 PM and will stay in effect till 22nd July morning at 5 AM. Many are scrambling to prepare for the lockdown in the city. While the guidelines have come into place the government has also issued strict penalties for anticipated violations of the rules. Section 188 has been imposed on the city.
Apart from Section 188 of the IPC, the government has also invoked Sections 51 to 60 of the Disaster Management Act, 2005. Reportedly, the police have also been given more power during the lockdown to ensure better discipline in the city.
Citizens to face serious repercussions for lockdown violations
The Bengaluru lockdown that will begin tonight has sent the district into a frenzy. As panic buying has begun again, and mass exodus by people in the district back to hometowns ensues, the administration too is at the ready for when the signal is given.
The Government of Karnataka has issued a set of lockdown guidelines, asserting that this lockdown, while it will not be extended, will be a very strict one. Karnataka's CM BS Yediyurappa ruled out any possibility of lockdown extension adding that even the one that will come in to effect on 14th July isn't a solution he fully supported.
However, in the coming week, it will need to be observed whether the lockdown will make any difference to the city's COVID-19 case tally. The government apart from issuing a set of guidelines has also invoked the Disaster Management Act, 2005 and the Indian Penal Code, 1860 to help maintain discipline during the lockdown.
Sections 51 to 60 have been imposed by the Disaster Management Act, 2005. Among these which will come into effect are, those such as Section 51- Punishment for obstruction which states that all those who don't comply or obstruct order will be duly punished, Section 52- Punishment for false claim- which will apply to an offence lying or hoodwinking authorities, Section 53- Punishment for misappropriation of money or materials, etc- this prevents using relief materials in a disaster situation meant for public use for an individual's own advantage.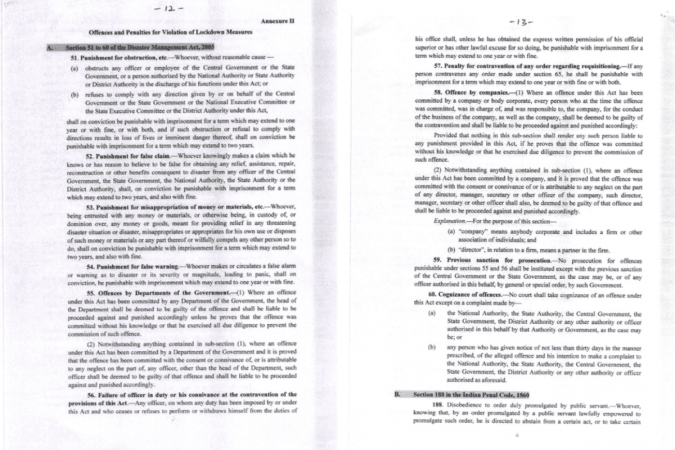 Further Sections such as 54- Punishment for false warning, stipulates punishment for making false alarms during a disaster, Section 55 which deals with offences by the departments of government and Section 58 that addresses the offences by companies.
Section 188 of the IPC has also been invoked and will come into effect as the lockdown begins, the order addresses disobedience on part of the people and knowing that your disobedience is enough to get you booked.
"Disobedience to order duly promulgated by public servant.-Whoever, knowing tha. by an order promulgated by a public servant lawfully empowered to promulgate such order, he is directed to abstain from a certain act, or to take certain order with certain property in his possession or under his management, disobeys such direction, shall, if such disobedience causes or tends to cause obstruction, annoyance or injury, or risk of obstruction, annoyance or injury, to any person lawfully employed, be punished with simple imprisonment for a term which may extend to one month or with fine which may extend to two hun&ed rupees, or with both; and if such disobedience causes or trends to cause danger to human life, health or safety, or causes or tends to cause a riot or affray, shall be punished with imprisonment of either description for a term which may extend to six months, or with fine which may extend to one thousand rupees, or with both."
The guidelines state, "Explanation-It is not necessary that the offender should intend to produce harm or contemplate his disobedience as likely to produce harm. It is sufficient that he knows of the order which he disobeys, and that his disobedience produces, or is likely to produce, harm.
Illustration- An order is promulgated by a public servant lawfully empowered to promulgate such order, directing that a religious procession shall not pass down a certain street. A knowingly disobeys the order, and &ereby causes danger of riot. A has committed the offence defined in &is section."
It is reported that the police by the way of these guidelines will no doubt be given a heavier hand to deal with those who flout lockdown violations. The onus is on the individual to exercise caution, it's a stricter lockdown indeed.