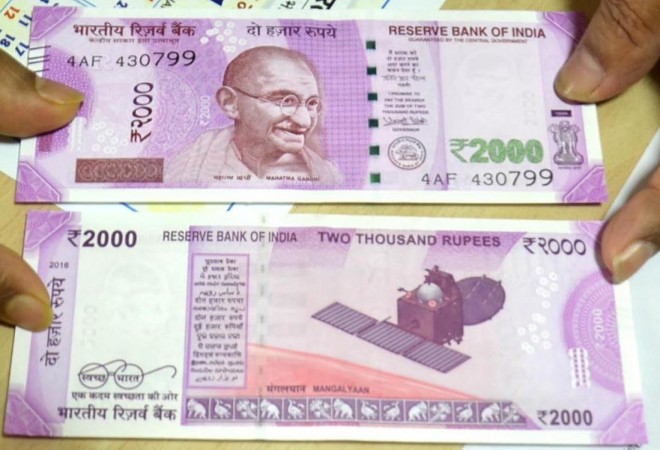 The Income Tax (I-T) Department of Karnataka and Goa has unearthed Rs 4.7 crore in new Rs 2,000 currency notes from two engineers working under the Karnataka government and two contractors, following raids conducted on Wednesday. The raids are still under way as of Thursday. How they came to be in possession of such a huge amount of these new currency notes despite the Central government's strict provisions to curb such dealings is currently being probed.
The I-T Department said in a statement about the searches: "In these searches, cash in excess of Rs 6 crore, bullion of 7 kg approximately and jewellery in excess of 7 kg were found. Out of the cash found, Rs 4.7 crore is the new currency of Rs 2,000 notes." The statement also said: "In addition, several property documents were also found, and seized. It was also noticed that these persons are in possession of high end luxury cars. Investigations are continuing."
However, there was no official word on where the raids were conducted — at the homes of the engineers and the contractors, at their offices, or at some other premises owned by someone related to them or acquainted with them.
Possible hawala link?
To have been able to procure Rs 4.7 crore worth of new Rs 2,000 currency notes is no mean task, especially with all the checks and balances placed by the Central government on the flow of the new currency. One possible way it can be done is via hawala, with some bank manager being kept roped in to exchange demonetised currency notes for the new Rs 2,000 notes.
A similar case has already surfaced, with managers at the Axis Bank Kashmere Gate branch in Delhi coming under the taxman's scanner. I-T officers had on November 25 carried out raids at the two managers' residence, unearthing the racket. They had helped a hawala operator convert Rs 30 crore of demonetised cash to new Rs 500 and Rs 2,000 notes, and received 30 percent commission in gold bars, according to a Hindustan Times report.