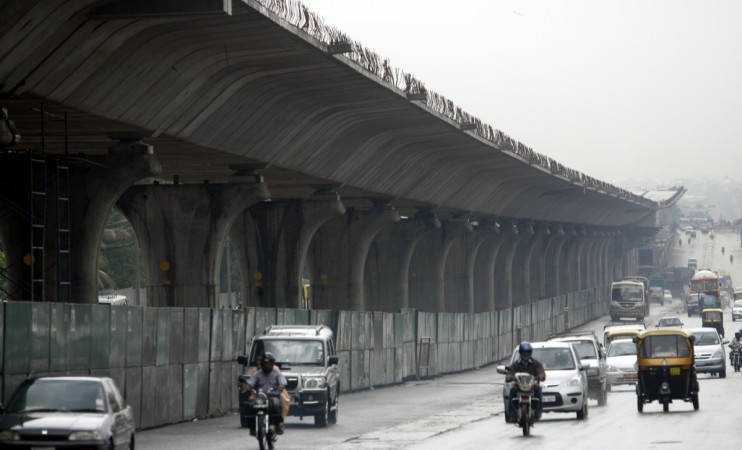 Several citizens of Bengaluru have moved the High Court to protest against the state government's plan to build a steel bridge that is supposed to make it easy for people to avoid road congestion and travel to the airport hassle free.
Citizens have protested against the enormous amount of money the project would cost (estimated at Rs 1,800 crores) as well as the lack of planning of the project that could also cost the city over 800 trees. The project fails to provide a larger mobility plan for a congested city.
Citizens are expected to take to the streets next Sunday to protest against the plan. They are likely to form human chains to express displeasure over the government's approval for the bridge that will be constructed between Basaveshwara circle and Hebbal.
The state government has argued that the bridge would solve traffic issues on the way to the airport and also on an important national highway, according to local media reports.
Bengaluru's Minister for Development and Town Planning KJ George also tweeted details of the Rs 1800 crore project on Wednesday.
'Salient features of Steel flyover from Chalukya Circle to Hebbal'
for more details pls ref;https://t.co/VYGoVbwQD9 pic.twitter.com/HpPn9f1Qbg

— KJ George (@thekjgeorge) October 12, 2016
According to the project plan, Bengaluru has around 60 lakh vehicles and witnesses "traffic congestion at all major intersections." The city's "travel pattern" has also seen some changes after the airport was shifted to Devanahalli a few years ago.
The government has provided the cost break-up as well in the plan with Rs. 1,791 crore including not just the steel structure, but also the "main flyover, up and down ramps, 3 underpasses, surface level road, drainage system, illumination and traffic safety appurtenances."
The plan also gives the assurance that none of the "heritage buildings and other important buildings in the area include Carlton House, Balabrooie Guest House, Vidhana Soudha, Raj Bhavan etc...will be destroyed."
The civic body of Bengaluru has assured that it would plant 60,000 saplings for the 812 trees that will be cut for the project.
However, activist Priya Rajagopal has opposed the project and said: "The issue is lack of transparency, we are not told how this project solves the current problem."