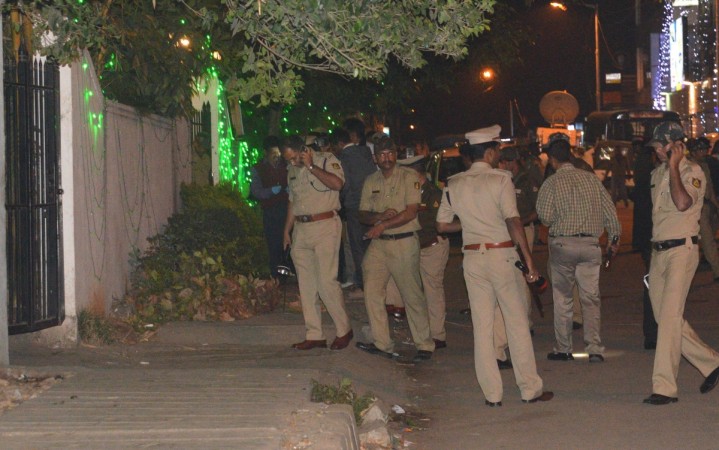 A fourth Indian Mujahideen (IM) suspect was arrested by the police with regard to the Bengaluru blast case. The person was nabbed from the Mangaluru International Airport where he was waiting to board a flight to Dubai.
Bengaluru Police with help from their Mangaluru counterparts arrrested Riyaz on Saturday night and took him to the Karnataka capital for interrogation, police said.
Riyaz (32), who was residing at Bhatkal in Uttara Kannada district, was reportedly fleeing to Dubai. The other three suspects who were arrested on Thursday provided the information about Riyaz, which helped the police to nab Riyaz.
Bengaluru Police had earlier arrested three suspects linked to a banned IM terror outfit when they raided their residents at Bhatkal and Bengaluru.
Along with the three suspects, police found a "substantial quantity of explosive materials, amonium nitrate as well as gelatin sticks and a number of equipment used for making explosives were seized ... Electronic circuit, digital circuit devices and detonators have also been seized," The Indian Express had quoted Bengaluru Police Commissioner MN Reddi as saying in an earlier report.
Bengaluru Police arrested IM operatives Sayed Ismail Aafaque (34), Saddam Hussein (35) and an MBA student Abdus Sabbuur (24) from their residents in Bhatkal.
"All these persons are suspected to be members of banned IM [sic] and they were found to be in regular touch with other members of other banned organisations and IM," Reddi said.
Reddi had however said that they have not found any "direct link" between the latest suspect and the 28 December bomb blast in the IT capital's Church Street, which killed a 38-year-old woman Bhavani apart from injuring three others.
"Prima facie we do not see [sic] connection with the Church Street blast. However, nothing could be ruled out at this stage.The handler is based out of this country," he had said.