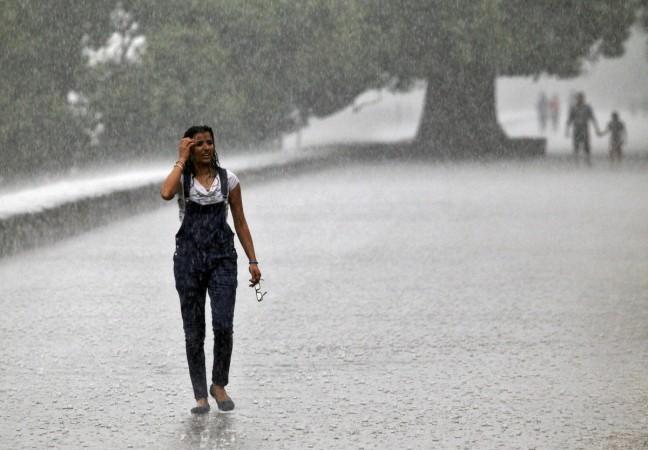 Last Friday, Bengaluru received 100 mm (10 cm) of rain in 24 hours, which is close to 101.6 mm, highest rain in a day in the month of June since 1890. The rain was expected to be of the same intensity if not stronger on Monday, June 4. Karnataka Natural Disaster Monitoring Centre (KNDMC) on Monday morning issued a flood alert citing Indian Meteorological Department (IMD) report that warned of heavy downpour for the next 24 hours in the capital.
However, Bengalureans can relax now as the flood alert has been lifted by the KNDMC. "Generally cloudy sky with one or two spells of rain or thundershowers," says the current status of KNDMC portal. The city is expected to experience a maximum of 30-degree Celsius and a minimum of 21-degree Celsius.
Last year, both the government agencies faced flak for not warning about the impending heavy rains, which inundated thousands of houses and at least 16 people died while several others went missing or presumed dead. Many were told to stay indoors for many days. Boat services were used to evacuate people in certain low lying areas, as well. In 2017, Bengaluru witnessed the heaviest rainfall in 115 years.
Keeping in mind last year's mismanagement, both the government agencies worked in coordination and warned low lying areas spanning five zones of Bengaluru of flooding.
In 2017, the state government had sanctioned Rs 800 crore to build over 350 km of raja kaluve (storm drains) in affected areas, however, there is no word on the progress of the work.
Last week, Cyclone Mekhunu brought havoc in the coastal belt and southern interior Karnataka.
Most of coastal stretch of Mangaluru and Udupi came to standstill with all schools and government offices and private companies shutting for two days due to heavy downpour that caused inundation of houses, main roads, uprooting of big trees in major parts of Kodialguthu, Kottara Chowki, PVS, Kadri Kambala, Panjimogeru, Adyar and Yekkuru.
IMD is expecting the rains in southern Karnataka and the monsoon to expand to all the remaining northern and eastern states in coming days but in moderate intensity.