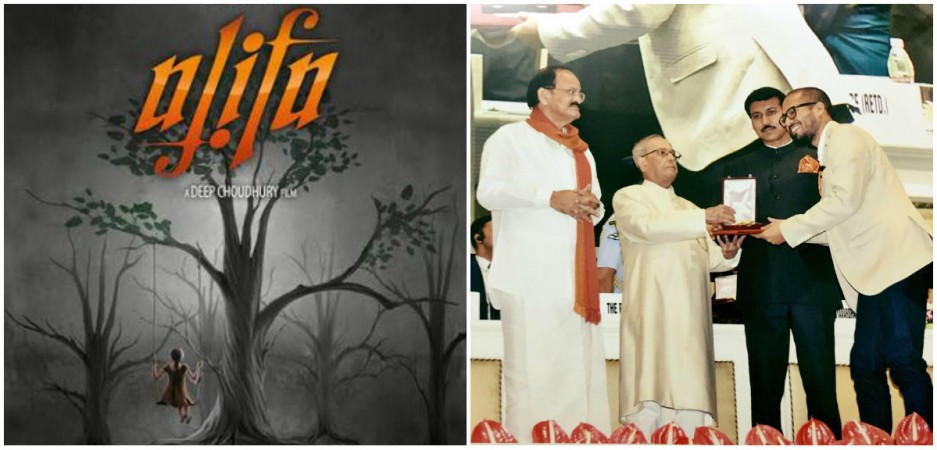 Director Deep Choudhury's Bengali film Alifa, which was released in 2016, will be screened at the All Lights India International Film Festival (ALIIFF) as part of the Indywood Panorama.
Alifa, which has been written by Deep Choudhury, is a saga of human-wildlife conflict with basic questions on love, hatred, dreams and desires as well as the frailties of human nature and wider social bonding.
The movie revolves around the story of Ali, a daily wage earner living in the vicinity of a sprawling city, who has to cope with uncertainty, hardship and abuses. He is at the mercy of a forest guard for not being evicted from his family's new-found habitat in a green hilly area overlooking the city. He finds solace in his hardworking, young wife and their two children.
Baharul Islam and Jaya Seal have played the lead roles in Alifa, while Victor Banerjee, Prasun Gayen, Satya Ranjan, Pakija Hasmi, Rayan Abdul, Swapna Dey, Mahmuda Begum and Tajmal Hussain essay supporting roles. Produced by Arman Ahmed, the movie was released in cinemas in November 2016.
Alifa was earlier screened at the 22nd Kolkata International Film Festival. The movie has also got Best Debut Film of A Director at 64th National Film Awards.
Started in the coastal city of Kochi in 2015, ALIIFF is considered as one of India's premier film festivals. After the grand success of its first two editions, its 2017 edition has lived up to its reputation as one of Asia's finest film festivals, receiving well over 1,000 film submissions from nearly 80 countries. Veteran Indian filmmaker Shyam Benegal will curate the event as its Festival Director.
In the last three years, it has grown in stature, shifting base to Ramoji Film City in Hyderabad, where the 2017 edition will be held from December 1 to 4. A total of 135 films from 50+ countries will be featured in 6 competition and 8 non-competition categories. Movies screened at ALIIFF, such as Theeb, went on to gain global recognition at the Oscars and Cannes Film Festival.