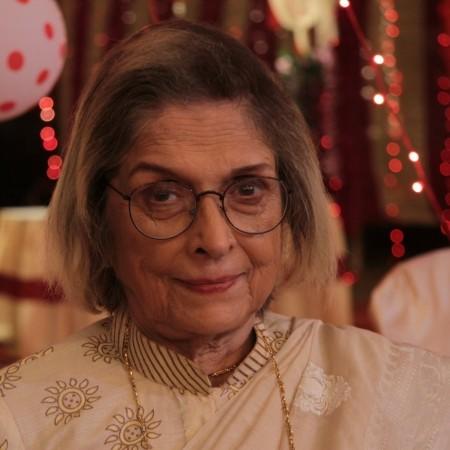 Veteran Bengali actress Lolita Chatterjee passed away Wednesday May 9 after she suffered a massive cerebral stroke, according to The Times of India. Lolita was 81.
The noted actress was rushed to hospital Tuesday night, but she died at around 2.30 pm the next day.
Lolita had made her acting debut in the Bengali movie Ananya as a child actor in 1949 and as an adult in Bibhas (1964) that featured the legendary actor Uttam Kumar. This had given her a promising debut, following which, she was seen in films like Raat Andheri Thi, Talaash, Victoria No 203 and Aap Ki Kasam during the period of 1960s to 1970s.
Lolita was last seen in the movie Asche Abar Shabor in January 2018. However, her final screen appearance will be Aditya Vikram Sengupta's upcoming feature Jonaki.
Although she is known by the name Lolita, her real name is Runu. The actress had once revealed the story behind getting the name Lolita.
"When I was shooting for my second movie, a few journalists met me at the studio and asked me, what name should we use for you? I was reading Vladimir Nabokov's Lolita and it suddenly struck me. Call me Lolita, I said. That's how it happened," she had told Scroll.in during an interview.
Meanwhile, many on social media expressed grief at the death of Lolita. "Saddened at the passing away of veteran film actress Lolita Chatterjee. My condolences to her family, friends and admirers [sic]," tweeted West Bengal CM, Mamata Banerjee.
"We had celebrated her birthday on the sets. Little did we know that it would be her last birthday celebrations. She was the heart of any party. At this age, she had no qualms shooting even at late in the night. It's a big regret that she couldn't complete my television series she had begun shooting with Anirban," Times of India quoted Arindam Sil, who had cast her in Asche Abar Shabor, as saying.
Veteran Indian Film Actress Lolita Chatterjee Born who made her debut in the 1964 Bengali classic 'Bibhas' opposite Uttam Kumar, passed away at the age of 81.
After making a successful debut opposite Uttam Kumar, Chatterjee acted in a few Bengali films and then moved to Mumbai.. pic.twitter.com/12FCUqvGS7

— Safi Sarhadi (@safi_sarhadi) May 10, 2018
RIP Lolita Chatterjee, 81, Indian actress, cerebral stroke.

— JustDiedBot (@JustDiedBot) May 9, 2018
The beautiful veteran actress Lolita Chatterjee left us today. So many memories and such an epitome of beauty. Rest in peace Lolita aunty. You will be missed terribly. pic.twitter.com/9WvqqWx91e

— Prosenjit Chatterjee (@prosenjitbumba) May 9, 2018