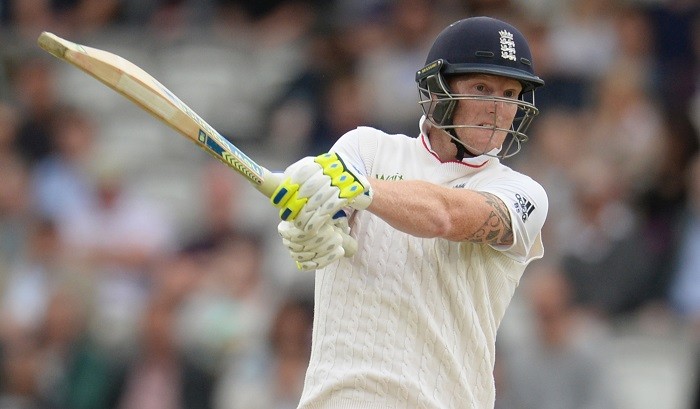 England all-rounder Ben Stokes is being compared with former English cricketer Andrew Flintoff of late because of his performance in the two-match Test series against New Zealand. Stokes was responsible for England's victory at Lord's against the Kiwis recently.
Flintoff has hailed the young England all-rounder and said that Stokes is a better player than him and has the ability to become one of England's finest cricketers. Stokes is only 24 years at the moment and there is a lot of time left in his international cricket career, felt Flintoff. 'Freddie' (as Flintoff is popularly known as) also said that Stokes will be a key player against Australia in the upcoming Ashes series which is supposed to start from 8 July.
"I survived a lot on bravado but I think Stokes has a lot more skill. I think he could be one of England's greats. He's an impact player, a personality player. He will have quiet games, but when he does perform he will win matches. I wouldn't judge him on averages or how many runs he goes for with the ball. Look back at the end of the series and see how many games he influences, and I think in the Ashes he could influence two or three games," said Flintoff in an interview to the BBC.com.
Flintoff almost single-handedly won the Ashes series for England back in 2005 when he took 24 wickets and scored 402 runs. England won the Ashes series in 2005 after 18 long years, courtesy some brilliant all-round cricket from Andrew Flintoff.
England suffered a whitewash (5-0) in the last Ashes in Australia and they would look to turn the fortunes in their favour under home conditions this time. Freddie is confident that the new-look English side led by Alastair Cook will emerge victorious.
"You look at it on paper – the captain is scoring runs, you have Ian Bell with 20-odd hundreds, Joe Root's brilliant, Gary Ballance averages 50-odd, Adam Lyth has just scored a 100 and then you've got an all-rounder. Bowling wise, you've got Jimmy Anderson with 400 wickets, Stuart Broad with 280. Mark Wood is raw but I quite like that about him, just let him run in and bowl quick – and then you've got Stokes backing that up.
"The one area which I think they'll be looking at is the spin department. Ashley Giles did such a good holding role for England (in 2005) and I think we need a spinner to do that now. Moeen Ali could be the man to do that but that's the only one area where they might be a bit weak. Apart from that, they're a good team," Flintoff said.