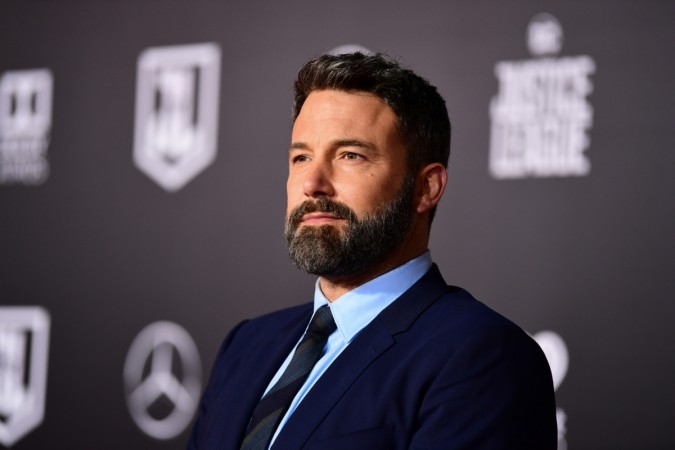 Ben Affleck has opened up about his stay in rehab for alcohol addiction. The Oscar-winner revealed that he had spent 40 days at a treatment centre, and was still in outpatient care.
The 46-year-old actor took to Instagram and thanked his family for being with him in this hard time. He wrote: "This week I completed a forty day stay at a treatment centre for alcohol addiction and remain in outpatient care. The support I have received from my family, colleagues and fans means more to me than I can say. It's given me the strength and support to speak about my illness with others."
"Battling any addiction is a lifelong and difficult struggle. Because of that, one is never really in or out of treatment. It is a full-time commitment. I am fighting for myself and my family," he continued. "So many people have reached out on social media and spoken about their own journeys with addiction. To those people, I want to say thank you. Your strength is inspiring and is supporting me in ways I didn't think was possible. It helps to know I am not alone. As I've had to remind myself, if you have a problem, getting help is a sign of courage, not weakness or failure."
"With acceptance and humility, I continue to avail myself with the help of so many people and I am grateful to all those who are there for me. I hope down the road I can offer an example to others who are struggling," he concluded.
Ben had previously gone to rehab in 2001. In March 2017, he had revealed that he had completed treatment for alcohol addiction. Adding on, it was recently revealed that Jennifer Garner convinced the father-of-three to head to a rehabilitation facility to seek treatment once again for alcohol addiction.
Meanwhile, bBn's rumoured girlfriend Playboy model Shauna Sexton has hit back at claims that his latest stint in rehab is her fault. The 22-year-old model was seen with the Justice League star before he was admitted to a Malibu rehab in August.
Interestingly, in February, Timothy Affleck blamed Hollywood for the Batman star's alcohol issues and his divorce from Garner. In a rare interview with Grazia magazine, he said: "I think that's been a major factor in Ben's drinking. You're kind of forced to develop a persona that is hard to shed and go home to your family. It affects your whole life. I think that's one of the dangers of the film industry."
"It's very difficult to balance family life in the midst of global stardom. It's a hard, taxing life. In the world outside of the entertainment industry, marriages end all the time. It's as common as dishwater, it's nothing to dither about," senior Affleck said.