Actor Ben Affleck recently headed back to a rehabilitation center to seek treatment for his alcohol addiction. He was spotted with his ex-wife Jennifer Garner, who is supporting him during these troublesome times. The topic of alcohol addiction is serious, but many are wondering what would happen to future Batman movies if Ben Affleck will have to stay in the rehab center for some time.
The award-winning actor has struggled with alcohol addiction since 2001. Over the years, he has the received treatment for the same. After the recent ups and down in his personal life, he started drinking again and contacted Jennifer Garner to come and help him. The former couple then headed to the rehab center where the actor is currently seeking treatment for the same. That being said, many are wondering whether or not he will be reprising his role of Caped Crusader in the future Batman movies.
After Christopher Nolan's Batman won the hearts of every DC fans, many thought that Christian Bale will keep on respiring the role of Bruce Wayne in future Batman movies. However, Nolan's Batman story came to and with Dark Knight Rises and moviegoers accepted that Bale's character received the perfect ending.
After several rumors and speculations, it was Pearl Harbor movie star, Ben Affleck, who became the choice of Batman. During the production of Justice League, it was rumored that after finishing the film, he would be directing and star in a stand-alone Batman movie. However, it was recently announced that in the upcoming Matt Reeves' Batman stand-alone movie, Ben Affleck would be replaced by a young actor.
So far, Affleck has played Batman in three movies, Batman v Superman: Dawn of Justice, Suicide Squad, and Justice League. But it was reported by The Hollywood Reporter in July 2017 that Warner Bros. and DC are looking for a way to "usher out" Ben Affleck's Batman but at the same time, studio chief Toby Emmerich had some uplifting words for the actor.
"Ben is our Batman. We love him as Batman. We want to keep him in the cowl as long as we can," Toby said.
However, it won't come as a surprise to fans if Ben Affleck won't be a part of future Batman movies. The actor's portrayal of an aging Bruce Wayne/Batman was appreciated by many but there are few who thinks that DC should change the face of the Caped Crusader.
When Ben Affleck played Batman in 2017's Batman v Superman: Dawn of Justice, he suddenly became a meme due to how he reacted to the film's negative response. In an earlier interview, he talked about the possibilities of his reprising the role of Batman. He said that he loved working with the group and "there are a lot of different possibilities in the way the DC Universe could go, and I will just follow my interests in pursuing that."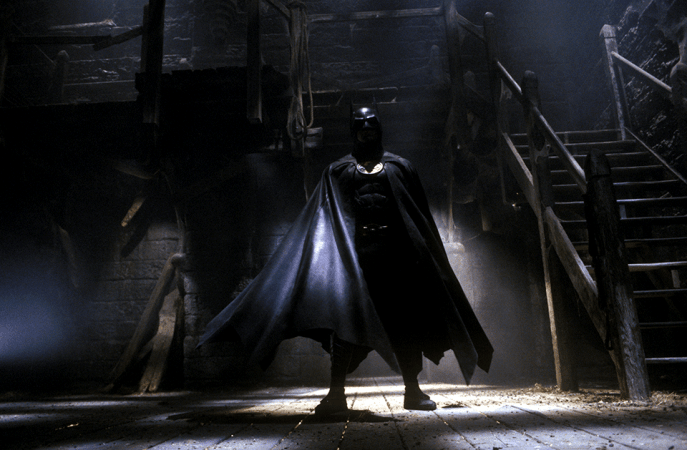 Even if Affleck's portrayal was not appreciated by Batman fans, there are still many who thinks that he is one of the best actors to play the part of the superhero. Recently, director and comic book aficionado Kevin Smith defended Ben Affleck, saying:
"I think if you think back to when Batman v Superman came out, he was the one that actually skated. He got a lot of fucking praise. There were people going, 'This movie's got a lot of issues, ironically, Affleck as Batman is not one of them.' That was my recollection of people's reaction to BvS. They had issues with the tone and the darkness and shit like that, but he was the one thing that most people agreed was really good in the movie."
As of now, it is not clear whether or not Ben Affleck will reprise his role of Batman in the future DC movies. Well-wishers of both Ben Affleck and Jennifer Garner are hoping that the actor will soon overcome this difficult time and it won't be wrong to say that sobriety is a top priority for Ben Affleck.