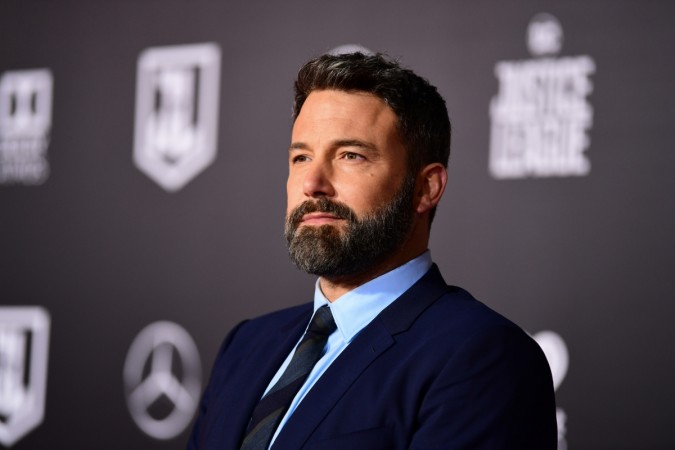 A celebrity gossip website has come up with claims that Ben Affleck is allegedly planning a wedding with Shauna Sexton. The 46-year-old has been spending a lot of time with the Playboy model since re-entering rehab.
It is to be noted that Sexton was seen with the Justice League star before he was admitted to a Malibu rehab in August. According to a report in Radar Online, Affleck is planning to propose to her after his treatment.
A source said: "He's totally in love with Shauna and wants them to live together the moment he's home, then he'll make it official with a proposal."
"Ben insists he's got his sobriety under control and he's ready to check out soon. But he's phasing it in by having these day releases in the meantime," the insider added.
"They've talked about this extensively and Shauna's full on board with it," the source went on. "To her, dating Ben is like a fairytale and she's in this for the longterm."
Meanwhile, the 22-year-old model had hit back at claims that Affleck's latest stint in rehab is her fault.
After she posted a picture of herself with a glass of red wine on Instagram, fans accused her of getting the father-of-three into rehab. She replied by saying: "It's bizarre to me that you can somehow correlate someone's poor decisions to anyone other than that person. Never drank around or with him for the record."
"Ben is a grown ass man, baby," she concluded. "He makes his own decisions. Blaming a 22-year-old for someone's 3rd time in rehab is just ridiculous. He is human. I am a human. You are human. We all are going to f–k up it's just a matter of learning from it. Don't be so quick to throw shade on people. Take a step back, accept that we are all on our own journey, and be a little less critical. Take care xx."
After ending his decade-long marriage with Jennifer Garner, Affleck started seeing SNL producer Lindsay Shookus. However, the duo officially split in August after more than a year of dating.