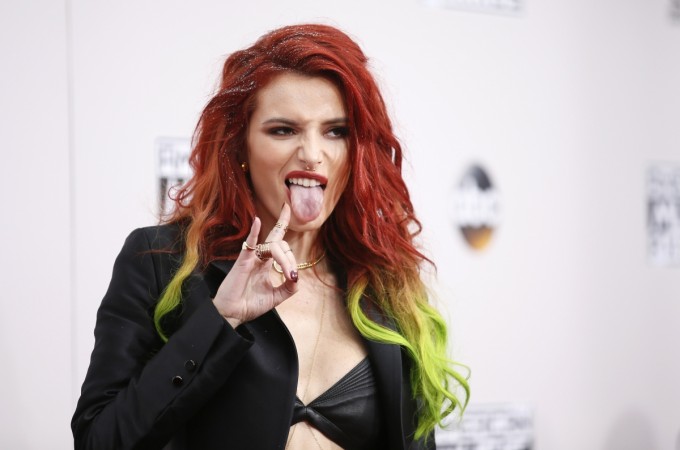 All eyes were on Bella Thorne at the 2016 Critics' Choice Awards as she flaunted her fit body in a sheer dress that left little to the imagination. Her modesty was preserved by the minimal sequence design in the see-through number. Thorne, who risked a major wardrobe malfunction by going underwear-free, also flaunted a bit of side-boobs.
The 19-year-old's red hair was slicked back into a low ponytail and her eyes were accentuated by silver smokey eye make-up that complemented her sparkly see-through dress.
Prior to the Awards ceremony, Thorne took to Snapchat to document getting ready, and she also posted online a photo with her older sister Dani Thorne.
Bella is currently dating Teen Wolf actor Tyler Posey. The on again, off again couple is back together after splitting up briefly. "They really like each other and when they started their relationship it was the honeymoon phase in overdrive," an insider explained to HollywoodLife. "It got to a point where they were both obsessed with each other. They fell for each other hard."
According to the media outlet, Posey and Bella are learning to manage their emotions so as to make their relationship work. "They still have those feelings and are trying to make it work out with things being so intense," the source said. "They kind of scared each other on how much they liked each other and how things were working. So they are now attempting to slow down all the lovey-dovey overboard stuff around each other and move forward having a healthy relationship. This one might stick for a while!"