Bella Thorne is controversy's favourite child. She has been continuously making headlines ever since she got caught apparently two-timing Charlie Puth and Tyler Posey, and now Thorne is ready to set the record straight.
In a Sirius XM interview with Jenny McCarthy on July 17, Thorne opened up about her short-lived fling with Puth, following which he went on a rant on Twitter accusing her of two-timing him and Posey.
Also read: The Walking Dead resumes production after stuntman's death; Season 8 trailer to be released at San Diego Comic-Con?
According to Thorne, she had already broken up with Posey when she started hanging out with Puth.
"I had hung out with him twice, we went to the movies. He invited me up to Jingle Ball to watch him perform. Everything just got way blown out of proportion," she said.
She also told the photo of them that seemed like they were kissing was also misleading.
"It looked like we were about to kiss but we were not about to kiss… I didn't think it was going to be a problem because I knew personally that me and Ty were cool," the Famous in Love actress said.
What hurt her more was that Puth took to social media to vent out his frustration. She would have preferred if he reached out to her personally to talk out the issues.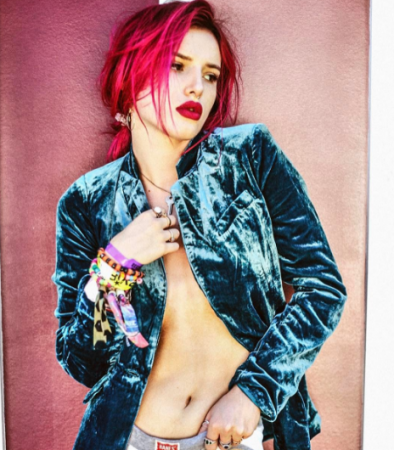 "He didn't even text me though, or talk to me about it, he just straight up, I woke up and… I'm like 'oh my goodness.' I kept calling him, he wouldn't answer my calls, so he texts me and I was like 'yo that's straight up a lie why did you tweet that?' He should have just called me. I ain't trying to throw shade at people on social media, that's not my game."
Thorne is currently in a relationship with Keeping up with the Kardashians star Scott Disick.