Who knew modelling could make you bleed? Literally. Bella Hadid reveals the time she had to walk the runway while bleeding from her side.
She began bleeding after a zipper cut her skin open. At a Tag Heuer promotional event in Malaysia, she shared the scary story. A host asked her if she'd ever had a "Don't crack under pressure moment" and the 22-year-old admitted "there are a lot of stressful situations" in her line of work but that one very painful situation forced her to walk down a runway with blood dripping from her side.
"One moment that was painful and stressful was at a fashion show and they were about to push me onto the runway and my dress broke and they had to zip it up. And they were ripping my skin as they were zipping it up. And so the side of my dress was bleeding and I had to hold my dress up like this while I was walking," Bella explained, holding up her grey blazer to her left side as if she was covering something up as she motioned to walk.
"Oh it was big," she said of the ripping zipper. "It was a tight dress and they kept doing it. It was painful and I still walked and tried not to crack under pressure. I was bleeding but it worked," Bella revealed with a look of triumph on her face. We can't even find any pics of Bella walking a runway in a dress with blood on it so she really did an ace job of covering her zipper injury and going on with the show.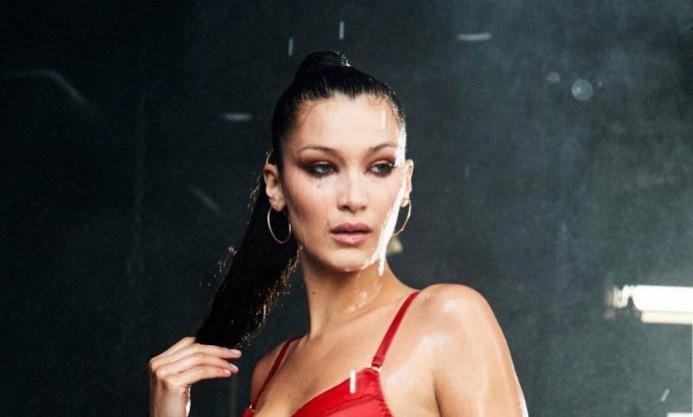 Bella Hadid is a much sought after name in fashion industry. She recently walked the Victoria's Secret Fashion show. And making an angel bleed will definitely not look good on a designer's reputation.