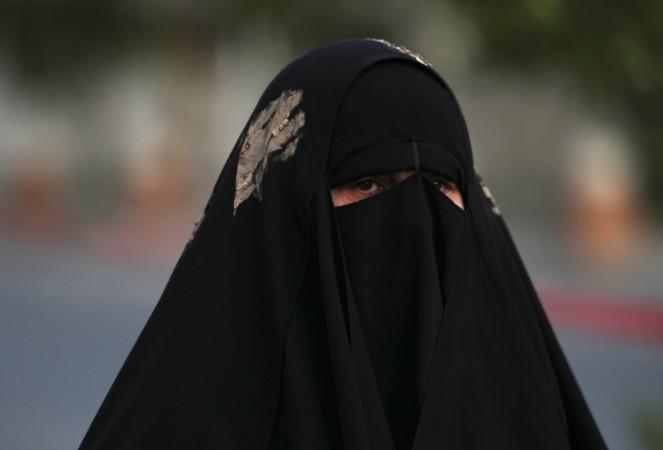 A diplomat in the city of Brussels has come under fire for reportedly ripping off the Niqab of a woman, who happened to be a Qatari princess (Sheikhah) travelling to the Belgian capital. The incident is now likely to strain relations between Belgium and Qatar, reports have noted.
Jean-Marie Pire, 60, employed by the Brussels council to welcome foreign dignitaries to the Belgian capital and also known by the designation of 'Chief of Protocol', was reportedly approached by the wealthy woman wearing a Niqab along with two of her female companions. The officer is said to have forcibly opened her black full-faced veil, in an incident that would be considered a taboo in the Muslim world.
The incident occurred last Thursday when the Qatari princess was making her way to the famous Grand Place in the centre of Brussels. The woman, seeking knowledge about the city, wanted to ask someone with good familiarity with the area and approached the officer who reportedly was distracted by the Niqab worn by the princess.
Pire, who was not on duty at the time of the incident, refused to answer their questions, but instead jumped in to tear apart the Niqab off the woman's face, reports suggest. But little did he know that the woman he just manhandled was a princess.
"I said I don't talk to anyone if I can't see their face," Morocco World News quoted the 60-year-old officer as saying. "With this reply, I wanted to make it clear that the veil is banned in Belgium."
"Because the person asking me a question didn't seem to hear me, I lifted her veil. I know I shouldn't have done that, but what she did wasn't legal either," he added.
Reports also suggest that the Qatari princess filed a complaint in the court in Brussels against the officer for assault, as her earrings were torn off in the process causing cuts and bruises on her face. The Chief of Protocol in response also filed a counter complaint against the princess on grounds that she was wearing a Niqab, which is banned in Belgium.
There were also other reports that the diplomat allegedly acted erratically because he was intoxicated, but the report was quickly dismissed by Pire, who said that it was "three o'clock in the afternoon, besides I don't drink much."
The incident could further intensify the ongoing debate over the freedom of expression in France and Belgium, both of which banned face-coverings in 2012, imposing fines for wearing veils.