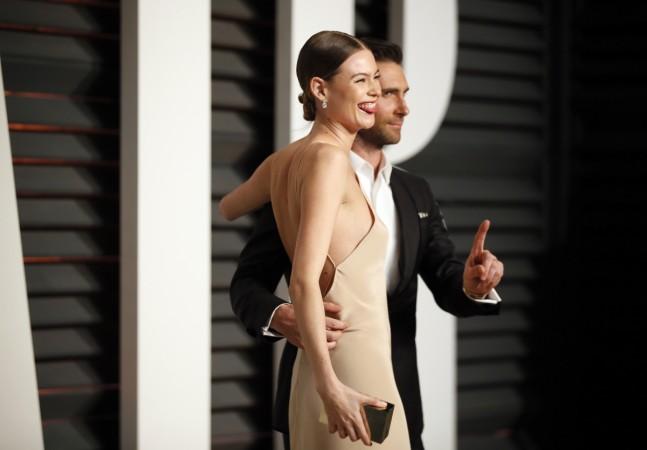 Fans are wondering when Adam Levine's wife Behati Prinsloo will give birth to the baby girl. Prinsloo and Levine's baby girl will be arriving anytime now, as the due date is said to be September 20.
Levine and Prinsloo are busy preparing for the baby's arrival and the model is registered at West Hollywood's Bel Bambini. Not only the couple, Maroon 5 too cancelled their September 19 show because of Prinsloo's delivery. The band's frontman wants to be at his wife's side during the baby's birth and thus they cancelled their performance.
The band released an official statement announcing the cancellation of their performance.
"Maroon 5 have announced that their upcoming show at the XL Center in Hartford, CT this Monday, September 19th will, unfortunately, be cancelled. Maroon's 5 show in Hartford was happening in conjunction with the group's Fall 2016 U.S. tour and is being cancelled due to the upcoming birth of frontman Adam Levine's baby," the statement read.
Earlier this month, Levine in a statement apologised to his fans for rescheduling a few shows. "Soon Behati and I will be celebrating the birth of our first child and, as I'm sure you all understand, I need to be there, but unfortunately this means some of Maroon 5's upcoming shows need to be rescheduled. I know this might present an inconvenience to our fans out there and I apologise for this. I'm really looking forward to seeing everyone in the spring."
Meanwhile, Prinsloo has been sharing beautiful images on Instagram of the last days of her pregnancy. The 27-year-old Victoria's Secret model shared photos of her baby bump on Instagram in which she is looking beautiful.
Check out the photos below: