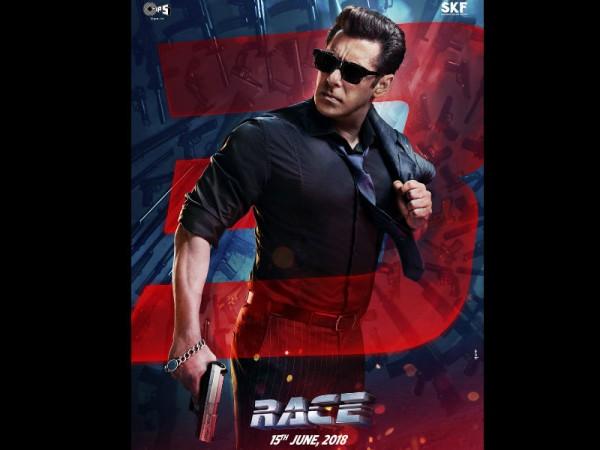 Salman Khan's fans are eagerly waiting for the release of the Race 3 trailer on Tuesday evening. However, before the release of the trailer, Salman has been making some weird tweets.
The announcement of the Race 3 trailer release date was made a few days back, and since then, the star's fans have been waiting for the day. While people have been expressing excitement to get a glimpse of the film, Salman has been making some cryptic tweets.
First, he made a tweet on Monday saying, "Kal ka mujhe thoda doubtful lag raha hai [sic]," followed by some emojis. This tweet made many of his fans wonder if he was talking about the trailer launch of Race 3. Some feared that it wouldn't get released on Tuesday.
Then came another weird tweet from Salman. "Kal ka jo doubt tha woh aaj mujhe doubtful lag raha hai [sic]," he said. This tweet left fans even more confused.
But the Sultan actor didn't stop there and continued making weird tweets. In one tweet he said, "Aree re re." In another tweet, Salman said, "Ruko." "Oh ho ho," another tweet stated.
Yes, exactly, these are the words he tweeted. Meanwhile, he also shared the trailer of Race, and a little later, he shared the Race 2 trailer. It looks like Salman is trying to create more hype among fans before the release of Race 3 trailer, but certainly, it's a bizarre way to do so.
Meanwhile, the trailer of Race 3 is expected to have a lot of action sequences and will be released in 3D as well as 2D. In a rare case, Race 3 trailer will also be screened in 3D.
"Salman Khan, Ramesh Taurani and Remo D'souza are ensuring a larger-than-life experience this time... #Race3 in 3D... Yes, the film will be released in 3D as well as 2D this Eid... In fact, the trailer of the film will be screened in 3D tomorrow in Mumbai," trade analyst Taran Adarsh tweeted.