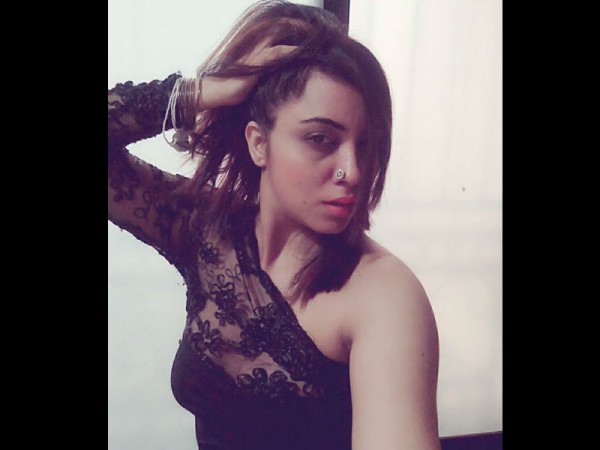 Model Arshi Khan is currently making her presence felt at Bigg Boss 11 house, but before entering the show she did something that would irk US President Donald Trump. Arshi painted Trump's mug shot on her bare butt.
She sometime ago had applied for US visa but was denied. The Bigg Boss 11 contestant apparently got upset about that and expressed her displeasure by painting the US President's mugshot on her bareback.
Arshi is often in the news for her controversial remarks and raunchy photos. She is known for posting semi-nude pictures and steamy dance videos on social media. She had earlier made headlines by claiming that she had sex with Pakistani cricketer Shahid Afridi.
"Yes, I had sex with Afridi! Do I need the Indian media's permission to sleep with someone? It's my personal life. For me it was love," she had tweeted on September 2015.
Following this tweet, she had also claimed that she was pregnant. However, later she had clarified that it was a "false alarm", and she was not pregnant.
"Did I ever say I was pregnant with Afridi's baby? Actually to set matters straight, it was a false alarm. A proper test has confirmed now, that I am not pregnant. Even I was shocked and surprised, because I had not made out for a long time, yet I skipped my periods for two months in a row and when I just ran an OTC (over the counter) test, it came out positive. So I was scared like hell. But a detailed test showed that I just had some hormonal issues," Arshi had told International Business Times India.
Currently, Arshi is making much noise at Bigg Boss 11. She had an ugly verbal fight with co-contestant Hina Khan. Check photos of Arshi's butt painted with Trump's mugshot here: