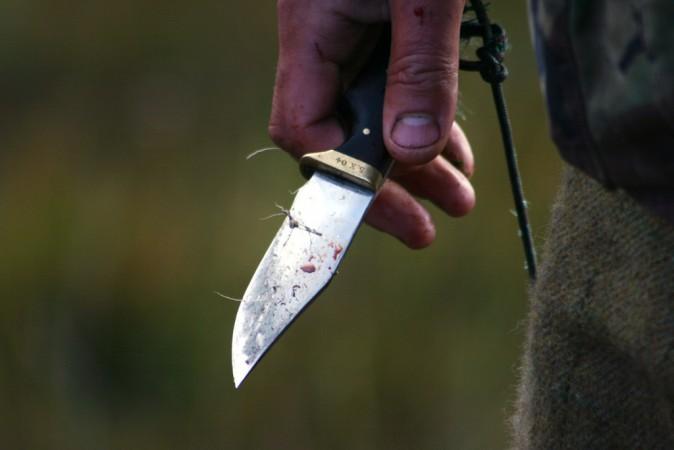 The Anti-Terrorism Squad (ATS) on Thursday launched a search operation for a maulana in Maharashtra's Yavatmal district, after he allegedly instigated a man to stab an on-duty policeman over the state government's beef ban.
The police constable, who was deployed outside the local mosque as part of the Bakr-id occasion, was stabbed several times by 20-year-old Abdul Malik, said reports.
"Tumhari government beef ban karti hai, toh yeh lo (Your government bans beef, so you suffer)," Malik shouted as he stabbed the cop, according to The Indian Express.
Though two other constables were also injured during the scuffle, they managed to seize his knife. The youth, who was charged under IPC section 307 (attempt to murder), was handed over to the ATS after the police suspected involvement of more people in the incident.
"During his interrogation, Malik told us that a local maulana radicalised him and therefore he stabbed the constable," The daily quoted a senior officer as saying, "The maulana allegedly told Malik that Muslims in India were under threat and that they should do something about it. He also cited the beef ban imposed by the state government and said it should be seen as a threat to their liberties. Therefore, he decided to stab the constable."
"Malik has also told us that the said maulana enquired if his parents would register a missing complaint in case he went missing for a couple of weeks. He intended to send him on some 'training'. We want to know what exactly the plan was. A manhunt to locate the maulana has been launched," he added.