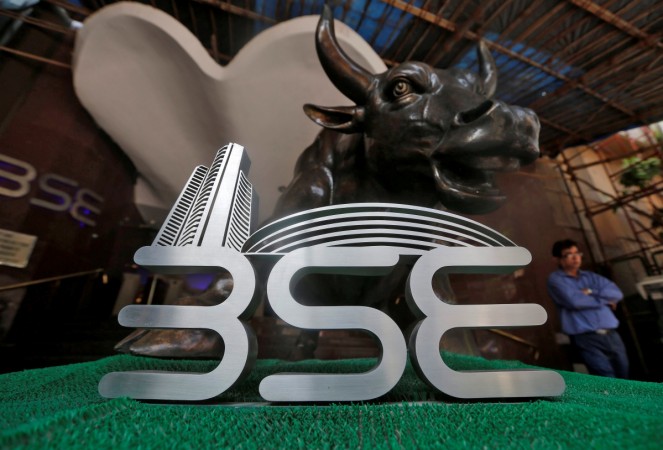 Update at 4.35 PM: Both Sensex and Nifty shed morning gains and ended on a flat note. The Sensex closed 7 points higher at 31,290 and Nifty lost 3 points to end at 9,630.
Top losers were ONGC, Hindustan Unilever and Lupin while gainers included State Bank of India, HDFC, Reliance Industries and Bajaj Auto.
Foreign portfolio investors (FPIs) have been net sellers of Indian equities, ending with net sell position for the 9th straight day on Wednesday.
Tata Group saw its market capitalisation drop to $129.3 billion as of June 21 from $133.3 billion as of June 8, 2017. TCS, Tata Steel, Tata Motors and Titan contribute to the Group's market capitalisation in a big way. The listed entities have about 4.1 million shareholders.
Original story:
Indian benchmark indices Sensex and Nifty opened on a buoyant note and scaled new historic highs on Thursday tracking Asian markets and bullish sentiments. The BSE Sensex crossed 31,500 in early trade while the NSE Nifty was trading 60 points higher at 9,693 at around 12.20 pm.
Stocks that were leading the Sensex rally included Sun Pharma, HDFC Bank, Reliance Industries and State Bank of India (SBI).
The morning session also saw many stocks hitting fresh 52-week highs on the BSE — SpiceJet, Indigo-owner Interglobe Aviation, BEML, GMR Infra, JP Associates, Mahindra Holiday Services, Kotak Mahindra Bank, Can Fin Homes, HDFC Bank, L&T Financial Holdings.
Defaulting borrowers in limelight
Lenders to whom chronic defaulters owe a whopping amount are scheduled to meet today (Thursday, June 22) to decide on the future course of action.
Essar Steel (debt ~Rs 45,000 crore), Bhushan Steel (debt ~Rs 44,000 crore) and Electrosteels Steel (debt ~Rs 11,000 crore) are the three companies that are being referred to in media reports.
"The fate of the three large steel companies will be sealed soon. Lenders will seek mandate from the consortium to file for corporate insolvency," said a senior SBI official who did not wish to be named. SBI, which is the lead bank for all the three steel companies, has called a meeting of the joint lenders forum (JLF), the Economic Times reported, citing a bank official from SBI.