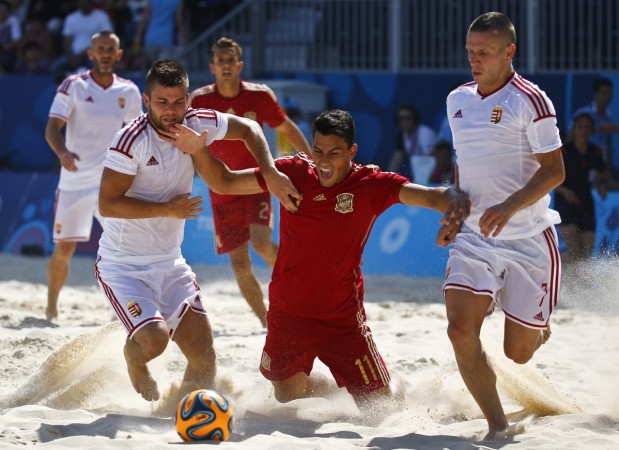 A mouthwatering clash in the Beach Soccer Intercontinental Cup 2016 semis on Friday sees Brazil, one of the greatest exponents of the beautiful game, take on the mighty Russia, three-time champions of the competition, for a place in the final of the sixth edition of the tournament. The Jumeirah Beach in Dubai in the United Arab Emirates (UAE) remains the venue.
Brazil have won the competition only once so far, in 2014.
Both teams come into the game at the back of a decent display in the group stages of the competition. While Brazil won three out of three from Group A and scored a whopping 26 goals from the three games, Russia won two out of three from Group B, scoring a total 22 times.
Going by their recent form, Brazil do seem to have the edge, but head-to-head records show that the mighty Brazil have just been able to defeat Russia on one occasion in the competition -- the final in 2014. In the first two seasons of the Beach Soccer Intercontinental Cup, Russia beat Brazil in both the 2011 and 2012 finals to lift the trophy.
Apart from Russia and Brazil, Iran and Tahiti are the teams who are featuring in the semis of the event. The final takes place on Saturday.
Schedule
Beach Soccer Intercontinental Cup 2016: Brazil vs Russia is set for a 8:15 pm IST (10:45 am EST, 3:45 pm BST, 12:45 pm Brazilan time) on November 4.
Where to watch live
India, UK, Brazil: No telecast
USA: Live streaming - beIN Sports Connect
Live score: Twitter