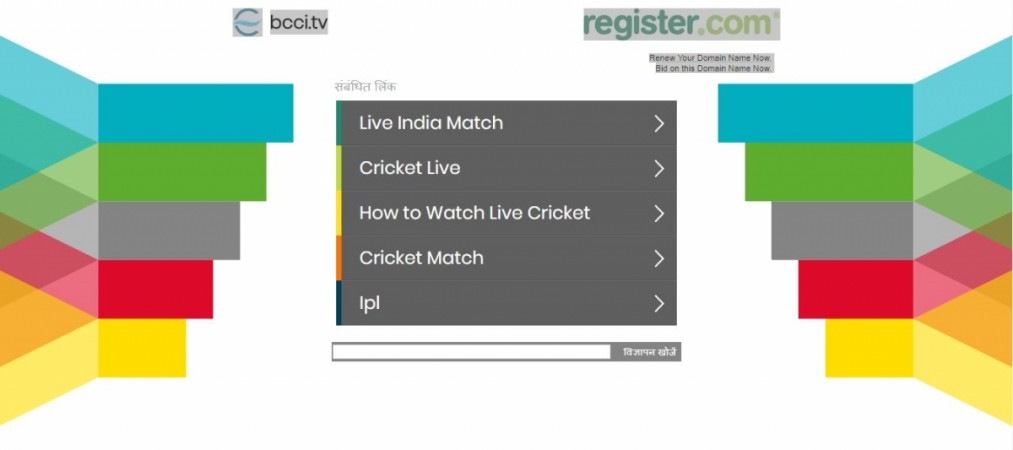 The Board of Control for Cricket in India (BCCI) was left red-faced after its website "bcci.tv" has been dysfunctional over the last 24 hours.
Update: The website was up and running when we last checked at 10:20am IST on Monday.
The web services of the world's richest cricket body have been suspended as payment for renewal was not made in time. Notably, the domain name of the website is being owned by former chairman of Indian Premier League (IPL) Lalit Modi, who was banned by the BCCI in 2010.
Website registrars "register.com" have put the domain name up for public bidding with the minimum bid value of $69. Notably, the domain was purchased in February 2006 and was valid until February 2018. The due date for renewal was on Saturday, according to reports.

"Modi had bought the domain of the website (from website registrars register-.com and namejet.com) in 2006, ownership is still in his name. He continued to own the domain even after being banned by the board and when he fled the country," a BCCI official told the Times of India.
If you thought ICC making Team India wait forty minutes for just 2 runs was a joke...here's bigger one...BCCI loses its website rights for not paying up Rs 17,000 in time! @abpnewstv

— G. S. Vivek (@GSV1980) February 4, 2018
The fact that Lalit Modi owns the BCCI website and hasnt renewed it makes me laugh like a hyena.#pwned

— Fake Journalist (@DennisCricket_) February 4, 2018
The website has been dysfunctional since Sunday, February 4 morning (Indian Standard Time). The operational failure of the board comes a day after Indian team won the U-19 Cricket World Cup in New Zealand. The website also did not have any content from India's emphatic nine-wicket win over South Africa on Sunday.
The official also revealed the governing body were not able to purchase a domain of their own as Modi "had purchased 100-odd names with BCCI in them" in 2006.
The BCCI had reportedly filed a plea in 2014 in the Bombay High Court seeking the transfer of ownership from Modi to the board itself. However, the case is still pending.
The court "had asked Modi to take care of the operational part" until the final verdict was announced, according to the BCCI official.