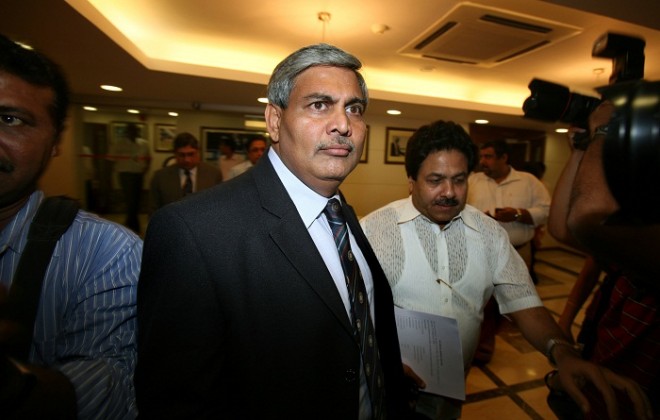 The Board of Control for Cricket in India (BCCI) was disappointed after the West Indies Cricket Board (WICB) called off its team's tour to India midway during the series in 2014. A fine of $41.97 million had been imposed on the WICB for their stance, but the BCCI has now decided to waive the penalty.
However, the West Indies will come to India and play the remainder of the series next year, which seems to have played an important role in waiving of the fine. The dates for the 2017 series will be announced only in May. The cash-strapped WICB should be pleased with the BCCI's gesture.
BCCI President Shashank Manohar claimed the board is satisfied as West Indies will come back and play next year. The decision is reportedly said to have been taken last year itself, after a fruitful meeting between the two boards.
"That is now sorted out because they are going to come back and play here next year. They have to complete those [unfinished] games. That was a claim raised by the board. [We] would be satisfied by them coming and playing here," ESPN Cricinfo quoted Manohar as saying.
The BCCI had then suspended all bilateral series with the WICB until the case was resolved.
The WICB was forced to take that stance (withdrawing from the tour) midway during the series in 2014 due to problems related to their payment structure between the players, WICB and the Players Cricket Association.
This has been a major cause of concern for the board and its players, and it nearly stopped senior West Indies cricketers from playing in the World T20, which they eventually won defeating England at Eden Gardens in Kolkata.