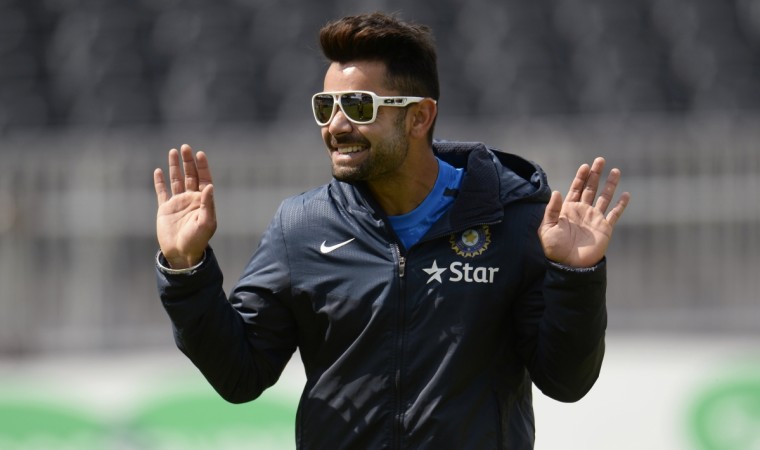 The Board of Control for Cricket in India (BCCI) has stated that they allowed actress Anushka Sharma to stay with boyfriend and Indian vice-captain Virat Kohli in England because the couple will tie the knot soon.
Sharma was allowed to stay with Kohli in England till the third Test, raising a few eyebrows.
However, a BCCI official said that it was just a matter of time before the couple get married, and also stressed that it is not an issue as similar things have happened with the team earlier as well.
"The team management was slightly taken aback when the BCCI approved Kohli's plea of letting Anushka stay with him. But they were told there was no reason to worry as the two were planning to get married. And this isn't the first time such a thing was happening. A captain's girlfriend had travelled with the team in the past as well," Daily Mail quoted the BCCI official as saying.
"When the management enquired on how to handle the media if they questioned her presence with the vice-captain, they were told that Kohli can handle the media attention and wouldn't let the cat out of the bag," the official added.
The England tour was the worst series in Kohli's career so far. On being asked whether Sharma's presence affected his performances on the field, the official admitted that off-field activities definitely play role on the pitch.
"Unlike football, Test cricket is played for eight hours. And when the mind is on picking and dropping friends, the result will be visible on the field itself. Off-field activities definitely play on the mind," he pointed out.
Meanwhile, Indian team manager Sunil Dev said he was unhappy that Sharma was allowed to accompany and stay with the cricketer.
"I would have objected to her presence but I was helpless when I realised the permission was granted by BCCI secretary Sanjay Patel," Dev told Mid Day. "I doubt whether the secretary even spoke to the interim BCCI President Shivlal Yadav before granting permission. I am sure he would have turned down the request.
"Anushka stayed with Virat till the third Test. Foreign players do take their girlfriends on tour, but India's culture is different. Indian society doesn't allow girlfriends on tour like this."