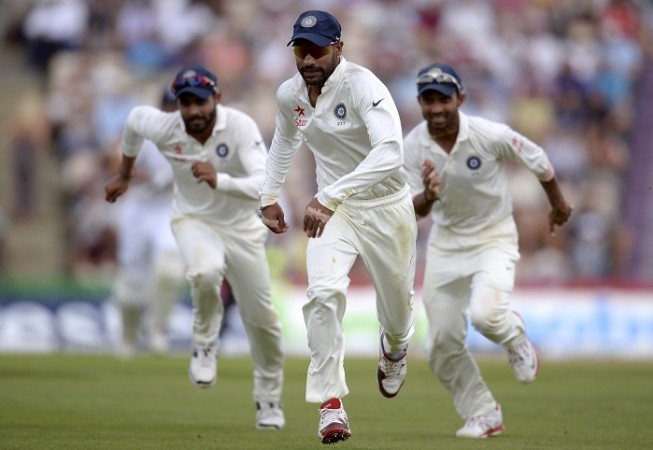 The Board of Control for Cricket in India (BCCI) and Sri Lanka Cricket have confirmed the schedule of India's upcoming tour of Sri Lanka on Thursday.
India will reach Colombo on the 3 August 2015. Thereafter, they will play a three-day Test match against Sri Lanka Chairman's XI at the Premadasa International Cricket Stadium in Colombo from 6 August.
The first Test of the three-match series will begin from 12 August at Galle, followed by the second Test from 20 August at the Tamil Union Oval in Colombo and finally the third Test from 28 August at SSC Colombo.
This will be the last Test match series for the Sri Lankan legendary left-handed batsman Kumar Sangakkara. He announced his retirement during their Test series against Pakistan at home. He also said that he will not be available for the third Test match against India because of his prior commitments with English County side Surrey.
Sri Lanka recently lost a Test series against Pakistan at home after nine long years. After setting a target of 377 runs, skipper Angelo Mathews never thought that they would end up losing the game by a huge margin. Thus, the upcoming Test series against India in August will be a crucial one for Mathews and co to resurrect things.
Here is the complete schedule of India's tour of Sri Lanka:
First Test at Galle (12-16 August),
Second Test at Tamil Union Oval, Colombo (20-24 August)
Third Test at SSC Colombo (28 August to 1 September)