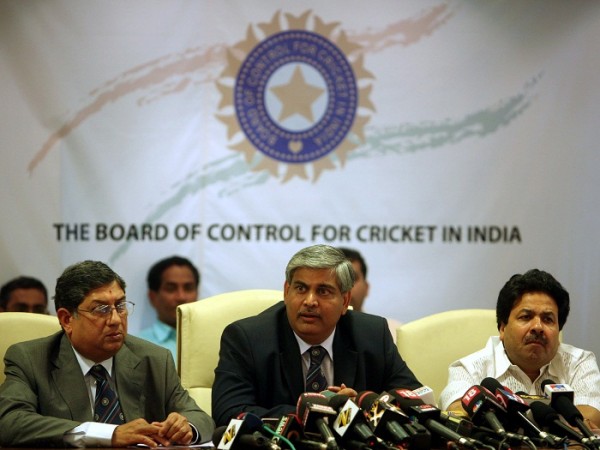 The Supreme Court had asked the Board of Control for Cricket in India (BCCI) to respond to the Lodha Committee report by March 3. BCCI are on course to fo that with the board set to challenge the Lodha Panel recommendations in a 200-page affidavit.
In a Special General Meeting (SGM) held earlier this month, BCCI had decided to file the affidavit in the Supreme Court over the reccomendations made by the Lodha Committee to change the structure of the manner in which cricket is run in the country.
The BCCI felt that if they decide to follow all the recommendation of the Committee. led by Justice RM Lodha, then it will severely hit their financial revenue.
One of the main points that the BCCI are going to raise in the Supreme Court will be against Lodha Panel's suggestion to cut down on advertisements between the overs.
According to a source of Cricbuzz.com, if the advertisements are banned between the overs, then the state unit will incur a massive loss.
Not only this, but also the endorsers, sponsors, official broadcasters and other media partners will look to re-negotiate their contracts or may wish to pull out if ads are banned between overs. And at the end of the day, the consumers will end up paying more for the subscription of channels as well, which will in turn make it more difficult for the common man to view live cricket.
BCCI will also object to Lodha Committee's suggestion of having IPL franchise owners in the IPL Governing Council (GC). The board also do not agree with the Committee on having the "one state, one association" policy, according to the report.
The cooling-off period of three years for officials was one of the other major suggestions that the BCCI, according to the source, feels is unfair, as they feel it will stop a member, who is doing a good job, from getting re-elected.
Prior to this, state associations like Delhi and District Cricket Association (DDCA) and Cricket Association of Bengal (CAB) have also opposed the Lodha Committee recommendations.