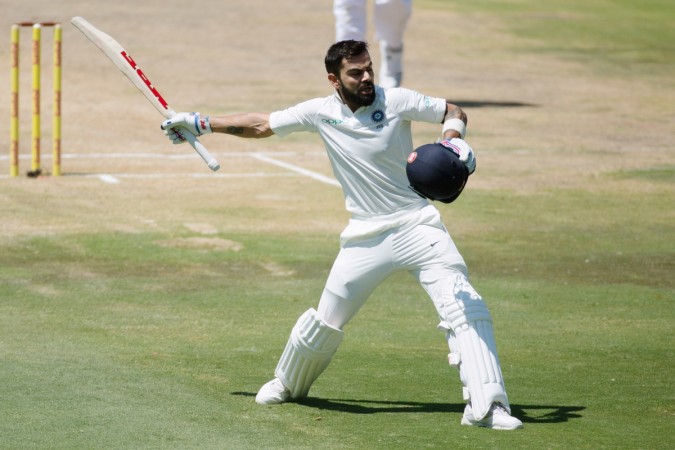 In June last year, historian Ramachandra Guha had resigned from the Committee of Administrators (CoA) at the Board of Control for Cricket in India (BCCI) as he was unhappy with several issues including the rift between captain Virat Kohli and coach Anil Kumble.
Guha, in his resignation letter, had targeted cricketers MS Dhoni, Sunil Gavaskar, Rahul Dravid raising conflict of interest and hit out at the "superstar" culture in Indian cricket.
"...unfortunately, this superstar syndrome has also distorted the system of Indian team contracts. As you will recall, I had pointed out that awarding MS Dhoni an 'A' contract when he had explicitly ruled himself out from all Test matches was indefensible on cricketing grounds, and sends absolutely the wrong message," he had written in a long letter to CoA chief Vinod Rai.
Today (January 20), in his column "Politics and Play" for The Telegraph newspaper, Guha revealed how Kohli controls Indian cricket and BCCI officials "worshipped" the Delhi star more than central government's cabinet worshipping Prime Minister Narendra Modi. He said BCCI should not "bow down" before Kohli.
"I was witness to the reach and range of Kohli's dominating self in my four months in the Board of Control for Cricket in India. The BCCI's officials worshipped him even more than the Indian cabinet worships Narendra Modi. They deferred to him absolutely, even in matters that were not within the Indian captain's ken," Guha, who was one of the four members appointed to CoA by the Supreme Court, wrote.
He continued, "When the Committee of Administrators had to discuss the Future Tours Programme, the BCCI's legal counsel said that Virat's consent must be taken. When the management of the National Cricket Academy came before us, the BCCI's CEO suggested that Virat must have the first and last word on how it was run. (The BCCI men always used the captain's first name in referring to him, perhaps to indicate intimacy; however, in concrete behavioural terms, the proximity was more akin to that between servant and master.)"
Guha, who has authored books on cricket, heaped praise on Kohli and his charisma. According to him, the man who came close to him was former captain Kumble, who he anointed as India's "greatest bowler".
"In any field in India - be it politics or business or academia or sport -when strength of character is combined with solidity of achievement, it leads to an individual's dominance over the institution. And the fact is that, on and off the field, Virat Kohli is truly impressive.
"No one, in the entire history of the game in our country, has quite had his combination of cricketing greatness, personal charisma, and this extraordinary drive and ambition to win for himself and his team. The only person who came close, even remotely close, is (or was) Anil Kumble.
"Kumble was by some distance the greatest bowler ever produced by India. He was a superb thinker on the game. Moreover, he was well educated, well read, and with an interest in society and politics. And he was not lacking in an awareness of his own importance, although he carried his self-belief in a Kannadiga rather than Punjabi fashion. It may be that Kumble alone is in the Kohli league as a cricketer and a character. That perhaps is why they clashed, and that perhaps is why Kumble had to go," he said.
In June last year, due to differences with Kohli, Kumble quit as India coach after the ICC Champions Trophy in England. BCCI appointed Ravi Shastri as the coach till 2019 World Cup.
The Indian team, led by Kohli, is currently playing in South Africa. They have lost the three-Test series 0-2 with the final Test beginning in Johannesburg on January 24. Tests will be followed by six ODIs and three T20Is.