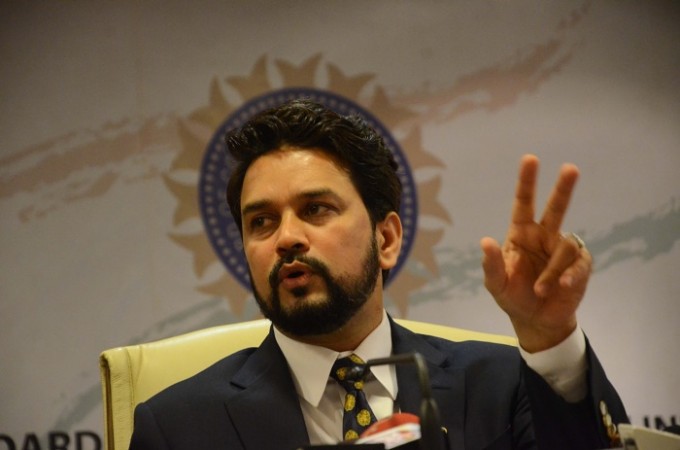 The Board of Control for Cricket in India (BCCI) has opposed the International Cricket Council's (ICC) two-tier Test plans. BCCI president Anurag Thakur was of the opinion that the smaller nations will lose out on revenue and they will also not get opportunities to compete against the top nations, if that plan goes ahead.
According to the plan, the top seven-ranked teams will be featuring in a premier league, which is being designed by ICC to revive interest in Test cricket. The remaining lower-ranked sides will play in a second division league, which will also have associate nations like Afghanistan, Ireland and others.
"The BCCI is against the two-tier Test system because the smaller countries will lose out and the BCCI wants to take care of them. It is necessary to protect their interests," Thakur was quoted as saying by the Indian Express.
"In the two-tier system, they will lose out on a lot, including revenue and the opportunity to play against top teams. We don't want that to happen."
"We want to work in the best interests of world cricket and that is why our team plays against all the countries."
However, England, Australia and New Zealand have supported the plan. On the other hand, Bangladesh and Sri Lanka have opposed the idea. They have the fear of falling out of the top seven, and thus they had decided to veto the move.
ICC had tabled the plan in Edinburgh last month. They are expected to meet again in September and discuss on the issue further.
It will be interesting to see what ICC chairman and former BCCI president Shashank Manohar has to say.