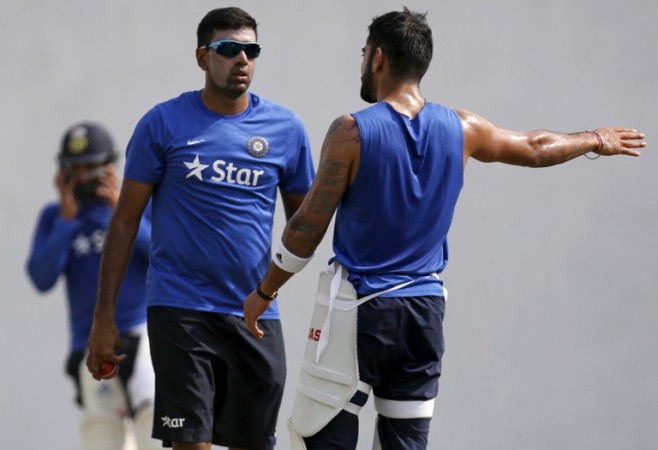 The BCCI Working Committee on Tuesday gave its nod to the India cricket team to participate in two T20I matches against the West Indies on Aug. 27 and Aug. 28 in the United States. Team India are currently playing a four-match Test series against the Caribbean side.
Both the matches will be played at the Central Broward Regional Park in Fort Lauderdale, US.
"As part of our continuous efforts to reach out to new markets and audiences, I am very happy to announce that Team India will play two T20Is against the current world champions West Indies in the United States," said BCCI President Anurag Thakur in a statement on Tuesday.
"This will be a great opportunity for the cricket fans in America to watch the two champion sides in action. This will be developed into an annual cricketing event in the United States," he added.
This is the first time that India will be involved in competitive T20 matches in North America. Last year, an exhibition T20 tournament featuring legends of the game, termed as 'Cricket All Stars', were played between the teams of Sachin Tendulkar and Shane Warne.
As for the competitive matches, New Zealand played Sri Lanka in a two-match series in Florida back in 2010 and the Kiwis then took on West Indies once again at the venue in 2012.
"This will be a great initiative in our continued efforts to develop cricket in the Americas (North and South America) a very important market," mentioned WICB President Whycliffe 'Dave' Cameron.
The four-match Test series between India and West Indies is scheduled to end in Trinidad on Aug. 22. It needs to be seen if the same squad ply their trade in the two T20 games. The likes of Virat Kohli, Shikhar Dhawan, R Ashwin, Ravindra Jadeja and Ajinkya Rahane are regular members of the India T20 team, led by skipper by MS Dhoni.
Meanwhile, the BCCI has also announced that Retd. Justice Markandey Katju will head the BCCI panel to interact with Justice Lodha Committee during their meeting in New Delhi on Aug. 9.