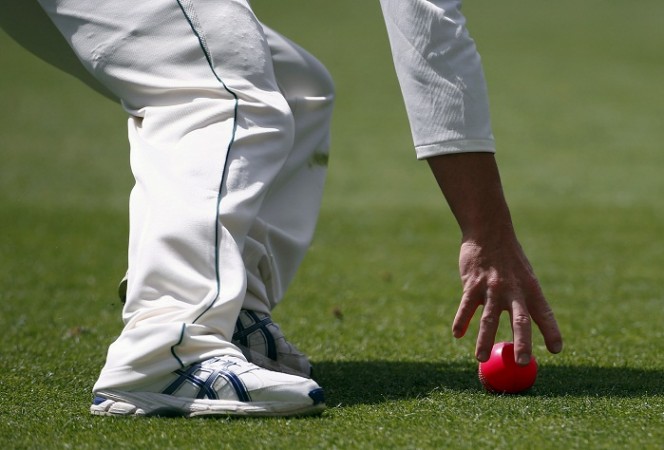 The first ever pink-ball Test match between Australia and New Zealand in November seems to have opened the doors for pink ball cricket in India as well, with the Board of Control for Cricket in India (BCCI) thinking about introducing the day-night fare in the Duleep Trophy next season.
The Australia-New Zealand pink ball Test was watched by cricket lovers all around the world and was played in front of a packed stadium in Adelaide on all three days of the match. Such huge numbers has encouraged the BCCI to experiment with pink balls, and if successful, the cricket board could even implement it in international matches at home.
BCCI secretary Anurag Thakur, who is not sure as to whether such kind of a format can work in India or not, wants to implement the pink-ball match in the domestic circuit, before taking any decision on international matches.
"Trying the pink ball in the Duleep Trophy will give us an idea whether this format can work in India or not," The Times of India quoted BCCI secretary Anurag Thakur as saying.
With India possessing a huge number of cricket stadiums with full day-night facilities, it should not be a problem for the country to host international day-night Test matches.
"Yes, I saw a bit of action between Australia and New Zealand at Adelaide, and I liked it. I think that this idea can work in India. We've 23 stadiums in India with day night facility, and we can definitely contemplate Duleep Trophy next year in a day night version.
"I'll discuss this idea with other Board members and the president whenever I meet him the next time," Thakur said.
The idea of a pink-ball Test match was primarily brought about to bring back dwindling Test cricket lovers into the stadiums. One has witnessed Test matches of late being played where the crowd do not turn up in huge numbers, barring few countries like India, England and Australia.
"Getting people to watch Test cricket is a bit of a challenge worldwide and one has to try out different ways to bring people to watch the purest form of the game, especially in bigger cities where people can definitely come and enjoy a game of cricket after finishing work," said Thakur.