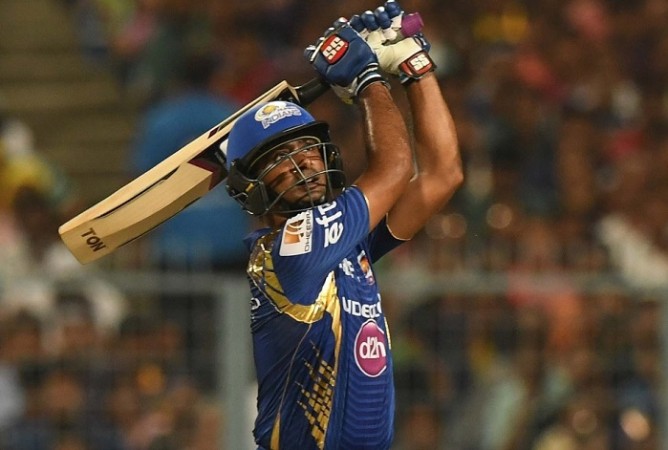 Hyderabad captain Ambati Rayudu was today (January 31) banned for two matches by the Board of Control for Cricket in India (BCCI).
The 32-year-old right-hander was suspended for breaching the BCCI Code of Conduct during the Syed Mushtaq Ali Trophy Twenty20 tournament match against Karnataka earlier this month.
Also read: Rayudu delays match, BCCI to take action
"Hyderabad captain Mr Ambati Rayudu has been handed a two-match suspension for breaching the BCCI Code of Conduct during the Syed Mustaq Ali Trophy match between Hyderabad and Karnataka on January 11, 2018," BCCI's acting secretary Amitabh Choudhary said in a media advisory on Wednesday.
He added, "Mr Rayudu is barred from participating in the first two matches for Hyderabad in the upcoming Vijay Hazare Trophy. Mr Rayudu pleaded guilty to the offence and accepted the sanction proposed by BCCI and, as such, there was no need for a formal hearing.
"The charge was levelled by on-field umpires Mr Abhijit Deshmukh, Mr Ulhas Vithalrao Gandhe, and third umpire Mr Anil Dandekar. The BCCI is further looking into the role of Hyderabad Team Manager in this untoward incident."
Rayudu, who has played 34 ODIs and six T20Is for India, had argued with umpires and delayed the start of a match in Visakhapatnam. This was after Hyderabad lost to Karnataka by two runs.
During the innings break, Karnataka's total was added with two runs after the umpires had missed to spot a fielder touching the boundary rope. Replays showed the fielder in contact with the rope while the ball was in his hands.
Before the run chase, Hyderabad team was informed about the revised target, with addition of two runs. However, Rayudu and his team-mates decided to argue with the umpires that it was tie and wanted to play the Super Over. Due to the incident, the next match between Andhra and Kerala on the same ground got delayed and it had to be reduced to 13 overs per side.