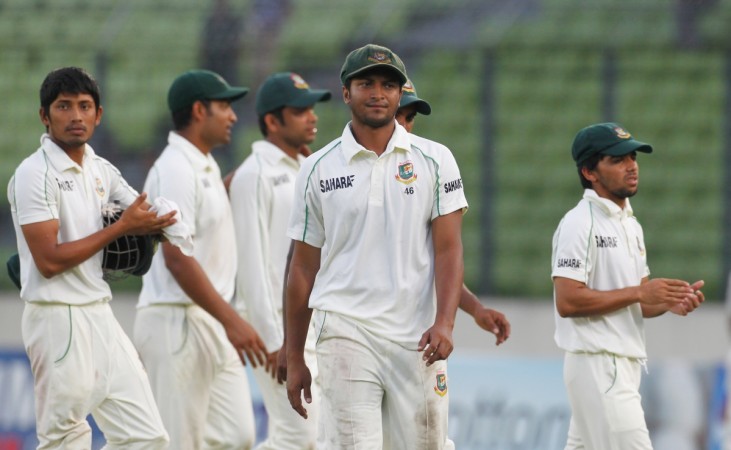 India will play a one-off Test match against Bangladesh in 2017 in Hyderabad, the BCCI announced on Wednesday. This will be Bangladeshs' first official visit to India to play a Test match.
The dates of the match are set for Feb. 8 to Feb. 12, 2017, with the venue being the Rajiv Gandhi International Cricket Stadium.
Bangladesh cricket team attained the status as a Test playing nation in 2000 and their first Test match pitted them against India in November 2000, with the venue being the Bangabandhu National Stadium, Dhaka.
"As a leading Test playing nation it is BCCI's responsibility to give opportunity to every Test playing nation. It is my pleasure to announce the historic one-off Test match against our neighbours – Bangladesh early next year," said BCCI President Anurag Thakur in a statement. "This will be a great addition to our home season 2016-17."
Currently, Virat Kohli's Team India are ranked No. 2 by the ICC (International Cricket Council), while Mushfiqur Rahim's Bangladesh are ranked No. 10 in the world.
"For the cricketers who will be representing Bangladesh and India, this will be a much anticipated game and given the competitive nature of their limited overs matches in the recent past, I believe the clash between these two cricket crazy nations will catch the imagination," said Bangladesh Cricket Board (BCB) President Nazmul Hassan.
"The long wait for us to play a Test match on Indian soil is finally over and this is a time for celebration," he added.