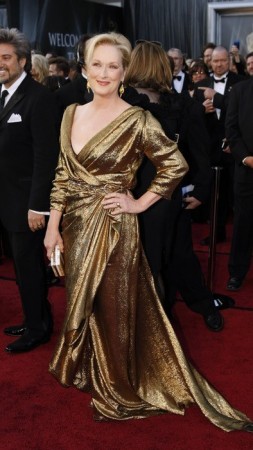 Controversial documentary film "India's Daughter" based on the 16 December gang-rape might have been banned by the Indian government, but it has received immense support from Bollywood and Hollywood celebrities.
Riteish Deshmukh, Aditi Rao Hydari, Boman Irani, Sonam Kapoor and Frieda Pinto among others have strongly reacted against the ban on the documentary, which has been filmed by BAFTA award winning director Leslee Udwin.
Not only Bollywood celebs, but Hollywood celebs too have showed their support to the documentary. "India's Daughter" will be premiered in New York on 9 March.
The documentary will be screened at an event, which will also celebrate the 20th anniversary of the Fourth UN World Conference on Women, according to Mumbai Mirror.
Freida and Oscar winner Meryl Streep will join the movement along with director Udwin.
Meanwhile, here is how B-town reacted to the ban:
Shabana Azmi: How can showing a criminal mouthing depraved views amt to lionising him? It can only create revulsion in the viewer and lead 2 introspection
Boman Irani: Documentaries are stories of truth! We should be embarrassed of the truth rather than the fact that the documentary got made#IndiasDaughter
Sonam Kapoor: banning it isn't going to change anything. don't bury your head in the sand. #IndiasDaughter #JyotiSingh
Riteish Deshmukh: Disturbed after watching #IndiasDaughter, But glad i watched it. This is India's shame, this is our shame, this is my shame-#DeathOfHumanity... Shocked at the views of the lawyers. They need help. #GetWellSoonMamu #IndiasDaughter
Aditi Rao Hydari: I stand by #IndiasDaughter a film by the @BBC-insightful,shocking,frustrating,sad, we need a SOCIETAL OVERHAUL
Devansh Patel: In #IndiasDaughter - It's a dangerous country I live in, with such lawyers around in our nation, no wonder most rapists roam scot free.
Swara Bhaskar: Why ban this documentary? Shouldn't v addressing the attitudes tht perpetrators & their lawyers shamelessly express?
Prakash Raj: Watched #IndiasDaughter in tears.. We Men of my country should hang our heads in shame ... Shame on those who are banning this documentary
Ranvir Shorey: "You can't clap with one hand. It takes two hands to clap." Takes only one hand to slap. And keep on slapping. #IndiasDaughter
Freida Pinto: #IndiasDaughter trending on twitter...as it must! Now the next thing that needs to become a trend is the END of such mindsets!
Karan Kundra: It's what they see around them women, mothers, daughters, sisters all being treated like animals! That's why no remorse #IndiasDaughter... I wonder who's more at fault, the rapist or the person who reassures them that they'll get away with it? #IndiasDaughter
Tanishaa Mukerji: Seems like we care more about what2 eat in our country than we do abt the women,their protection &spreading awareness! #IndiasDaughter #beef
Sophie Choudry: #IndiasDaughter We didn't have the guts to make it or air it! Im glad #BBC did! The truth hurts & it infuriates me!!
Kabir Bedi: Govt's decision to BAN #IndiasDaughter - a BBC documentary by an award-winning director - damages India's image the most.
Anurag Basu: Jst saw "India's Daughter"It shd be compulsory viewing not Banned!! We have this Ostrich Mentality Banning #IndiasDaughter is like putting your head in the sand so no one can see me
Sanjay Gupta: Beef BANNED, Documentary BANNED, Films BANNED, 5% Quota for Muslims CANCELLED. Where the f##k are we headed? BURE DIN HI ACHCHE THHE.
The banned documentary, which kicked up a storm in India with numerous viewers slamming the defence lawyers and one of the accused, was later uploaded on YouTube. Several users have also downloaded the video.