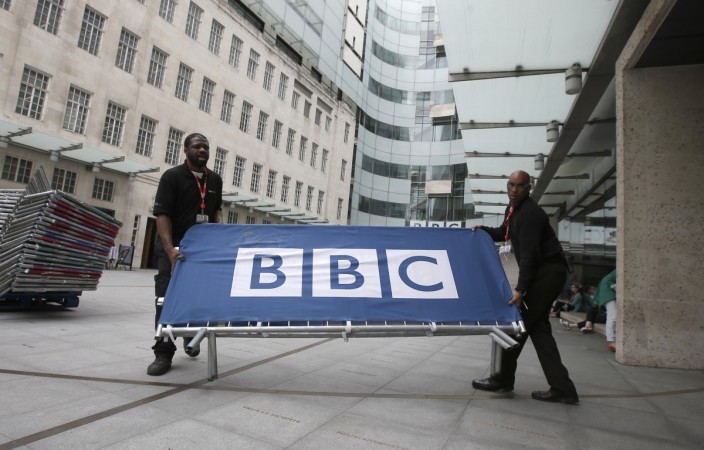 The BBC World Service has announced that it will from 2017 broadcast its programmes in 11 more languages, with a heavy leaning towards Asian and African audiences. The 11 languages include four spoken in India: Gujarati, Marathi, Telugu and Punjabi. The other languages are Afaan Oromo, Amharic, Igbo, Pidgin, Tigrinya, and Yoruba (all African) and Korean.
The expansion — said to be the biggest of its kind since the 1940s, when the British Empire had reached its zenith — is the result of a funding of millions of pounds the British government had approved last year with an eye to reaching 500 million people across the world.
With the addition of these 11 languages, the BBC World Service will be available in a total of 40 languages, including English.
'Historic day'
BBC director general Tony Hall said about the expansion: "This is a historic day for the BBC, as we announce the biggest expansion of the World Service since the 1940s. The BBC World Service is a jewel in the crown — for the BBC and for Britain."
He also said: "As we move towards our centenary, my vision is of a confident, outward-looking BBC which brings the best of our independent, impartial journalism and world-class entertainment to half a billion people around the world. Today is a key step towards that aim."
Other goals of the expansion
As part of the expansion, the BBC World Service also wants to deliver "extended news bulletins in Russian, with regionalised versions for surrounding countries; enhanced television services across Africa, including more than 30 new TV programmes for partner broadcasters across sub-Saharan Africa" and "new regional programming from BBC Arabic."
It also plans "short-wave and medium-wave radio programmes aimed at audiences in the Korean peninsula, plus online and social media content," and "investment in World Service English, with new programmes, more original journalism, and a broader agenda."