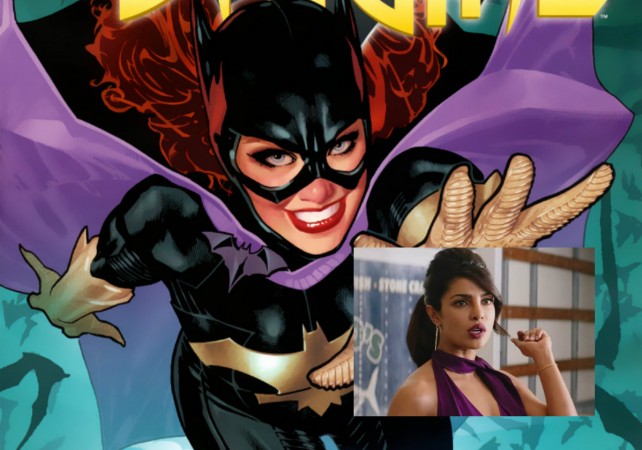 Wonder Woman Gal Gadot and Baywatch actress Priyanka Chopra have many things in common. The actresses have won beauty pageants, represented their countries on an international stage, have starred in unconventional roles in Hollywood among others.
Now, Chopra, like Wonder Woman Gadot, wants to star in a DCEU movie. And she wants to be no less than the Batgirl.
Also Read: Baywatch review: Why Priyanka Chopra's Hollywood debut might not be her worst decision
After taking on the villain's role in the Baywatch reboot, the actress revealed that she wants to do a female superhero.
"My dream part is, now that I'm working in America, I definitely want to do a superhero part. When I think of American movies, they've had superheroes for eons right? So I definitely want to play a superhero and I want to have an interesting super power. I don't know... Batgirl would be so cool!" she told OK Magazine.
With the buzz about Batgirl on the rise, it looks like the diva is hinting at Joss Whedon that she is interested in the role. Or is she in talks for a possible casting?
"Well there's lots of chatter about lots of films but no one has spoken to me about it," she told the magazine while discussing female superhero movies. She would be a kicka** superheroine!
While there are speculations that Lindsay Morgan could be cast as superhero, there is no official word so far.
If ever Chopra gets to be in a DCEU movie, this will not be her first superhero movie. While it could be her first international venture, she has featured in two of a three-part superhero movie trilogy in India. However, she did not play the title/superhero's role.
What do you think, can PC pull off the Batgirl costume? Let us know in the comments below